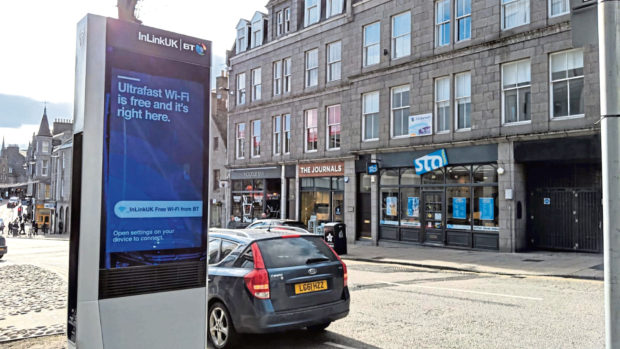 Aberdeen is set to ring in the changes with new telecommunication kiosks which will be officially unveiled this week.
The scheme, which is aiming to replace public payphones in Aberdeen city centre, will be launched at an event on Thursday.
Devices called InLinks are being installed by telecommunications giant BT, with the Granite City the second place in Scotland to get the service.
Residents across the city have had a glimpse at the devices with one installed at Upperkirkgate.
It was covered over last month with a "no peeking" sign attached.
Nine of the information points, which will provide ultrafast wifi and allow people to make calls, will be scattered across the city centre.
Aberdeen City Council has given approval for the devices including at the railway station and College Street.
The local authority gave the go-ahead for the new gadgets in November.
The initiative will see around 18 payphones removed from the city centre, with residents instead able to make free calls and access mobile phone charging points.
---
---
A spokesman for BT said: "Aberdeen City Council will also get 1,000 hours of free community advertising to display their local content.
"Aberdeen joins Glasgow as only the second city in Scotland to benefit from the new service.
"All this comes free of charge to the city as it's funded from advertising.
"As well as decluttering the likes of Union Street, one of the benefits will be free 1Gbps ultrafast wifi from each unit – great for visitors and shoppers who have no data left."
Adrian Watson, chief executive of Aberdeen Inspired, previously told the Evening Express the devices would be a "great enhancement" for the city centre.
He said: "It is fantastic to see the new InLink devices in place in the city centre. As an innovative and forward-thinking city, this is a great enhancement and one that Aberdeen Inspired, along with Aberdeen City Council, brought forward to BT.
"Providing facilities for people to make free calls, access free wifi and charge their phones will be beneficial for residents and visitors alike."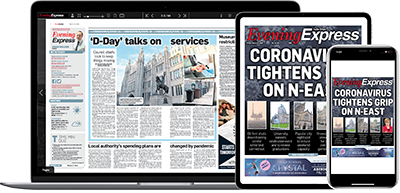 Help support quality local journalism … become a digital subscriber to the Evening Express
For as little as £5.99 a month you can access all of our content, including Premium articles.
Subscribe