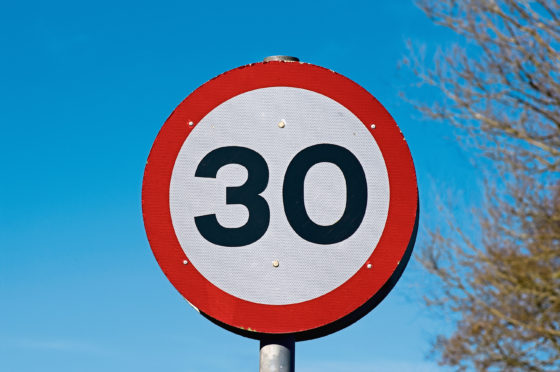 New traffic calming measures could be installed in a north-east village.
A road survey carried in Rora by Aberdeenshire Council officials in 2017 found that 85% of motorists were travelling above 42 mph.  The limit is 30mph.
Officials are asking councillors to back the introduction of speed cushions on the main road through the village.
The speed survey was carried out by the local authority three years ago following a request from locals.
A report said previous efforts to improve road safety like flashing 30mph signs and the extension of the speed limit had a "minimal effect."
The document said the speed cushions proposal had been welcomed by emergency services and the community council.
It said: "Police Scotland has been consulted on the proposals and raised a query of using a speed table rather than speed cushions.
"Factors taken into consideration such as the type of vehicles that are offending and the existing width of the carriageway have led us to develop the speed cushion design.  Following installation, there will be a monitoring and review stage.
"Longside and District Community Council has been consulted and welcome any measures to be implemented to reduce speed through Rora."
Members of the Buchan area committee will discuss the plans when they meet tomorrow.