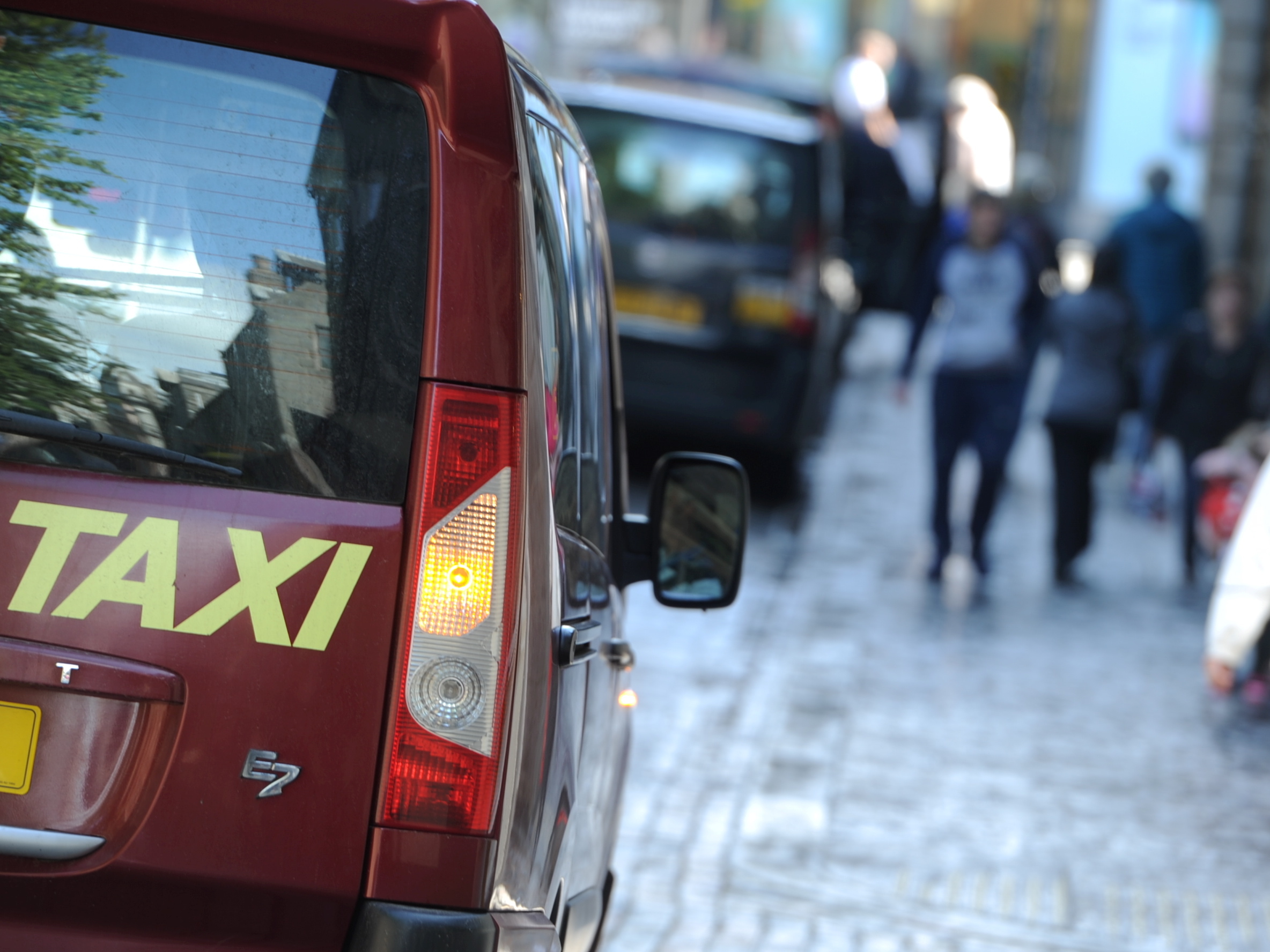 A street knowledge test for private hire taxis in Aberdeen could be introduced.
Councillors have been asked to back plans to introduce the measure, which requires drivers to pass a test relating to streets, places of interest, routes and traffic signs.
The policy had been in place since February 1990 but was controversially suspended after a court ruling said the test need only be taken by those applying for a taxi driver's licence.
It related to a case involving Sam Murray, a law student at Robert Gordon University, who took the council to court after being turned down for the private hire licence, claiming the policy was "illegal and unenforceable".
A taxi driver can pick up fares on the street while a private hire driver can only pick up pre-booked jobs.
If the test is backed by councillors on the local authority's licensing committee next Wednesday, driver applications lodged on or after November 1 this year will require to pass it. The test is split into four sections.
The first involves the driver being given the name of a street before being required to identify the names of the streets at either end.
There are 20 streets and one mark is given for correctly identifying the street at each end.
Drivers are given a list of places of interest in the next section, identifying where they are located.
The third asks them to demonstrate they can convey a passenger by the shortest practical route, showing how to get there safely.
The last involves drivers having to correctly identify a series of road signs in Aberdeen.
If adopted for private-hire drivers, the test states: "You must pass each of the four parts to gain an overall pass in the test.
"If you fail one or more you will fail the test.
"Testing will take place at the Town House on Broad Street on Monday afternoons at 2.15pm.
"The test should be completed in 1 hour 30 minutes."