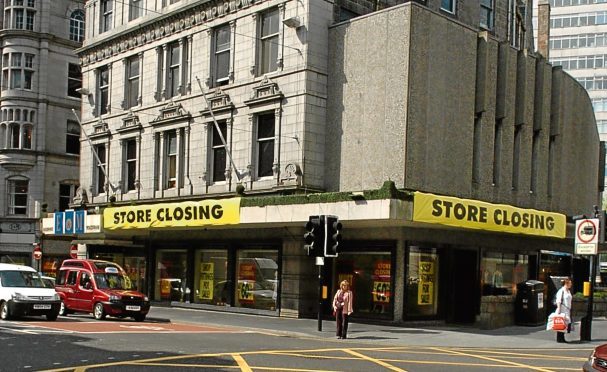 A new steakhouse is set to open on the site of a historic Aberdeen department store later this year.
Miller and Carter confirmed the new restaurant, which will move into the former Esslemont & Macintosh store on Union Street, could open in time for Christmas or in the New Year.
The department store closed its doors in May 2007 for the last time when owners Owen Owen went into administration.
The closure, after 134 years of trading, led to the loss of 107 jobs.
The building was then placed on the Buildings at Risk Register in 2013 and remains on it today.
Dustin MacDonald, chairman of Aberdeen City Centre Community Council, said he was delighted to hear about the opening of the steakhouse.
He added: "The building has been worked on for a while now but it is good to hear that the steakhouse will open.
"It was starting to look a bit dilapidated so it will be nice to see it opened.
"Aberdeen has some really good restaurants so it will be nice to see another one opening in the city centre.
"I'm sure it will bring some much-needed job opportunities to the city as well."
Councillor Michael Hutchison, who represents the area, also welcomed the announcement of the steakhouse opening. He said: "It's always good to see a new business coming to Aberdeen and especially to Union Street.
"Hopefully this will help to bring some life back to Union Street.
"That building has seen better days so hopefully this can help to bring it back.
"It is important we take some pride in Union Street and I am sure the opening of the restaurant will help a lot.
"It is always welcome to hear about new jobs coming to Aberdeen as they are needed at the moment."
Miller and Carter Steakhouse currently operates around 40 restaurants throughout the UK.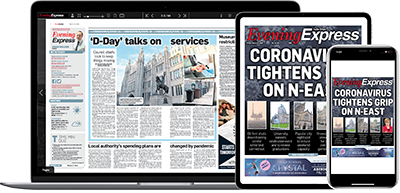 Help support quality local journalism … become a digital subscriber to the Evening Express
For as little as £5.99 a month you can access all of our content, including Premium articles.
Subscribe