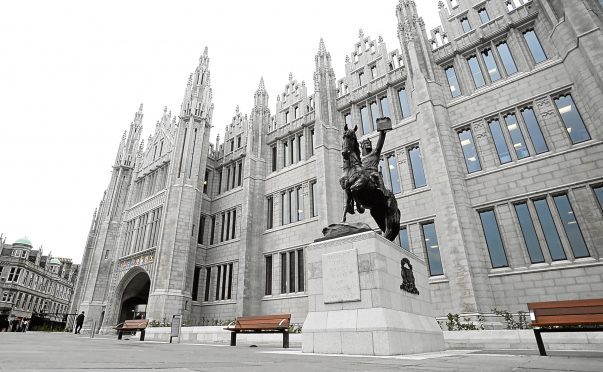 Building a new bridge over the River Dee would cost up to £80 million, council chiefs have said.
However, councillors are split on whether an option for a four-lane crossing should be kept on the table.
Members of Aberdeen City Council's communities, housing and infrastructure committee discussed the issue yesterday at their meeting.
Transport experts have just finished a study which measures the impact of building a four-lane bridge.
According to a council report, operating four lanes would cause "significant levels of queuing and congestion" on and around the bridge, which would be built alongside the current 16th-century bridge.
As a result, Labour and the Conservatives favour the option of six lanes, which the council claims would boost road capacity by 20%.
However, SNP councillors favoured keeping both the four-lane and six-lane options on the table.
Councillor Stephen Flynn, of the SNP, said: "I don't think a four-lane option is something we should necessarily aspire to and I appreciate the traffic modelling information that has been gathered.
"However, taking the four-lane option off the table at this stage seems a little shortsighted."
He added: "We should keep both the four-lane and six-lane options for now."
The committee voted nine to eight in favour of instructing the council's head of economic development to take forward discussions to seek to secure the funding necessary for the project, with a preference for a six-lane option.
That, the council hopes, would come from the Scottish and UK Governments under a second City Region Deal for the North-east.
The committee was told that more traffic modelling would be carried out once the AWPR work had been completed – as that development is expected to impact on traffic flow in the area around the bridge.
Cllr Alan Donnelly, of the Conservatives, who represents Torry and Ferryhill, said: "It is clear that we as a council don't have the money for this project, which is why we would have to get it from a second City Deal if it were to go ahead."
He added: "Part of my ward is Bridge of Dee and I do hope that whatever is built can result in easing the congestion."