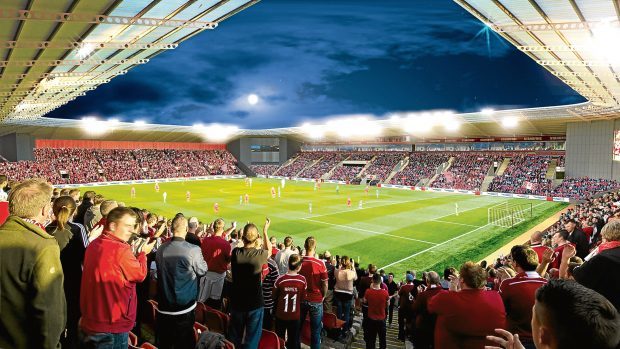 A move to a new stadium at Kingsford offers "significant economic benefit", according to a new report by Aberdeen City Council. ​
The local authority's economic development team has provided fresh comment on the proposed economic case put forward by the club in favour of a move to a new £50 million stadium at Kingsford.
In his report Jamie Coventry, economic adviser at the council, said the club remaining at Pittodrie could reduce their playing budget which "could result in lower attendances and lower economic benefits".
He adds: "Remaining at Pittodrie could present significant economic challenges in terms of the increased refurbishment costs this would involve and the difficulty in attracting additional major sporting events to the stadium.
"If this materialised, in turn it would have a negative impact on the reputation of Aberdeen city to compete for new and large scale events to the region that in turn contribute to the tourism/leisure objectives in the regional economic strategy.
"For the club itself, the increased costs and any deterioration in terms of the stadium and/or playing staff, under do-nothing, could in turn reduce the funds available to the AFC playing budget which could result in lower attendances and lower economic benefits."
The report does however add there is "some uncertainty" around the "likely scale" of the economic benefit if the club moves to Kingsford.
Mr Coventry states that the likely scale of economic benefit at Kingsford is predicted on a range of scenarios driven by attendance volumes which, in turn, relies on the success of the team and the club. The Scottish Football Association confirmed earlier this year that Pittodrie does not meet UEFA or SFA standards for European or international matches.
Mr Coventry said: "Without a new stadium, AFC's European matches will have to be played in Dundee, while the ability to compete for friendly or underage football events, or new activity in rugby union, could be undermined."
He added: "The analysis does show however that in the context of the scale of challenges in operating the club under a 'do nothing' scenario, the net benefit under the Kingsford option does offer a significant economic benefit of the project."
A spokeswoman for Aberdeen Football Club said: "This report from the council confirms that our economic case well and truly stacks up and that the estimates are in line with HMT economic appraisal guidelines."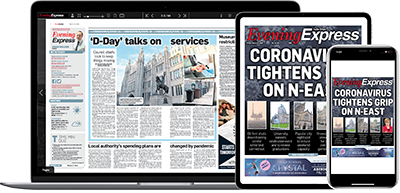 Help support quality local journalism … become a digital subscriber to the Evening Express
For as little as £5.99 a month you can access all of our content, including Premium articles.
Subscribe