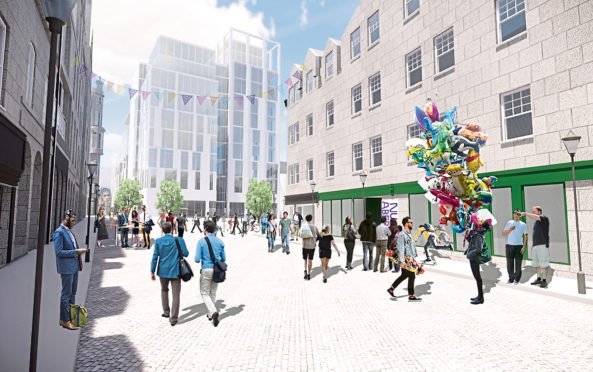 Plans to transform two major Aberdeen city centre buildings have been revealed.
The proposals, for the transformation of the former BHS store and indoor market, were shown to the public at a consultation in the former department store on Union Street.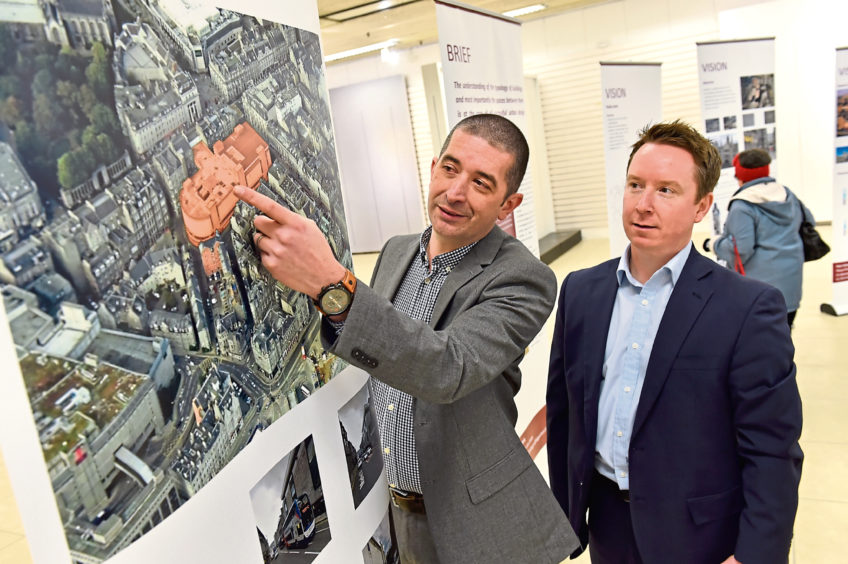 The ambitious plans were lodged by real estate investment group PATRIZIA earlier this year.
City residents and businesses were invited to share their thoughts on the plans, which include adding floors to the market and increasing the size of The Green, creating a new civic square.
It is hoped that, by enlarging The Green, people will be further encouraged to use the area for activities, events and gatherings.
The market will be built upwards using granite and glass to create a new city landmark, while the interior will include 120,000 square foot of office accommodation, offering 360 degree views across the city and harbour, along with cafes, shops and restaurants on the lower floors.
---
---
The Market Street entrance will also be adapted with the introduction of outdoor seating areas and there will also be a gathering area for taxis.
Technical director and architect at Halliday Fraser Munro, Stephen Diack, said: "The feedback we have had so far has been positive.
"Most people appreciate the market building is quite introverted – we want to create space on either side of the building and improve pedestrian linkage in the area."
Director of PATRIZIA, Shaun Hose, said: "Though the footprint of the buildings will be smaller, the bulk more or less remains the same – it will just be built upwards."
A local business owner, who runs a unit in Aberdeen's market, was wary.
He said: "I have run a market unit for many years and so I am apprehensive.
"I wonder if there is really an appetite for this? What the market needs is investment, and that shouldn't fall to retailers.
"No one in the market wants to invest because we don't know what will happen in the future.
"The plans look good but I think they are quite vague – they may be a bit of a pipe dream."
City centre couple Alex and Elaine Fiddes were keen to retain the traditionl quality of the market.
Elaine said: "Overall we really like the plans but I think it is important to keep the market's character."
Alex added: "We wouldn't want to see yet more chain cafes and restaurants there.
"The units in the market are shabby but we like the variety of cuisines to try."
Westhill resident Richard Lee said: "It's a great idea but I think in order to inject life into a city centre we need to bring people back – I think we should introduce flats.
"I've seen it work in cities like Newcastle."