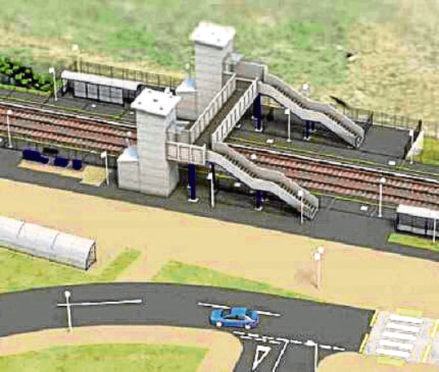 Plans for the north-east's newest railway station could soon take a step forward with the approval of a car park.
Aberdeenshire Council has applied to build the new facility which would serve the proposed station in Kintore.
The council's planning department is currently considering a proposal for the new station but a separate application for the car park has been recommended for approval.
Members of the Garioch area committee have been asked to give the green light to the facility at a meeting next week.
It would provide 168 parking spaces and be near the proposed station north of Kintore.
Director of infrastructure services Stephen Archer said: "The site will be accessed from an unclassified road that leads to the B987 (Northern Road).
"A new access will be formed into the site at a high point on the western boundary before dropping down into the site toward the parking areas and station entrance.
"One hundred and sixty-eight parking spaces are proposed, with these split roughly equally either side of the access road, with 12 disabled spaces near the station entrance.
"Eight motorcycle parking spaces, secure cycle parking and electric car parking are all proposed.
"A taxi stance for up to eight taxis is proposed and a bus stance for up to three coaches and a bus turning area is to be accommodated within the site.
"Pedestrian access will also primarily be taken from the same main site access with a three-metre-wide footpath being formed along the east side of the B987."
Network Rail is looking to build two new platforms.
Kintore railway station, which was in operation for 110 years after opening in 1854, would be the first new rail station in the north-east since the £3 million Laurencekirk platforms opened nearly a decade ago.
Mr Archer added: "The re-opening of a station at Kintore has been a long standing and much anticipated project. Delivery of the station and car park will be a substantial boost to the town and the immediate area.
"The ongoing improvements to the railway network and timetabling will provide a wider and more attractive choice of sustainable travel options."
The committee will meet next Tuesday.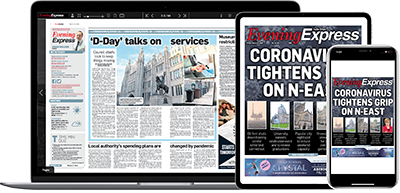 Help support quality local journalism … become a digital subscriber to the Evening Express
For as little as £5.99 a month you can access all of our content, including Premium articles.
Subscribe