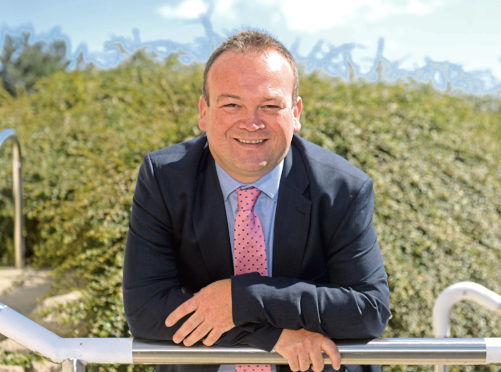 A new education boss has said improving teacher recruitment is a major priority.
Laurence Findlay, newly-appointed director of education and children's services at Aberdeenshire Council, hopes "attractive packages" will entice more teachers to the region.
The authority is looking for more than 50 teachers across primary and secondary schools.
Mr Findlay also plans to continue schemes that are in place to retrain former energy workers as teachers, as well as attempting to recruit more local people to become teachers.
The former secondary teacher said: "The most wicked issue for us is recruitment, because without a workforce to get it right for every child, you're on a hiding to nothing.
"You have head teachers that are having to cover classes, and won't be able to do some of their duties, which puts a strain on the whole system."
Mr Findlay said the building blocks are there to help boost recruitment. "I would say it's about building on the existing strengths we already have.
"We would look to continue things like the Distance Learning Initial Teacher Education (DLITE) scheme, which has been hugely successful."
DLITE is aimed at people in work who would like to keep their jobs while they retrain as teachers, which takes 18 months.
Mr Findlay – who was in a similar role in Moray – said: "That has been really helpful to get teachers through the door.
"We've also got a programme that targets former oil and gas workers.
"The uptake on that hasn't been as high this year because the oil and gas sector has gone back up in recent times."
He praised the "very hard" work of Aberdeenshire teachers.
He said: "I've heard of teachers going above and beyond the call of duty, and doing everything that they can to make sure that pupils get the best education possible.
"It's obviously working to date, because there hasn't been any dip in terms of attainment.
"We are struggling in recruitment in the north, particularly in primary and in certain subjects like home economics and technical subjects, but we haven't seen anything Aberdeenshire wide."
There are also plans for more hours of free childcare for three and four-year-olds.
By 2020, Aberdeenshire Council aims to offer more than 1,100 hours of childcare – up from the current 300 hours.
Mr Findlay acknowledged the need for a recruitment drive to cover the extra hours.
He said: "That will require a lot more staff, and we've developed a partnership with Moray Council and Aberdeen City Council, along with Nescol, about providing opportunities to people who want to train as early years workers or child minders.
"The uptake has been good. There's been an increase in people considering a career in early learning or childcare."
The former languages teacher also said that the council must "get it right for every child". He said: "We have 36,000 children going to our schools everyday, and they are 36,000 different personalities, as we all are.
"Our aim is to support the child who has five Highers and is going to Edinburgh University to do law, as much as we support the child that doesn't have that, and has maybe spent time in care."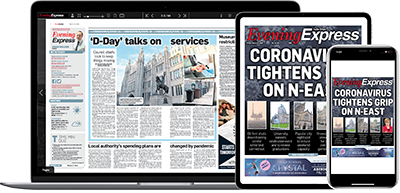 Help support quality local journalism … become a digital subscriber to the Evening Express
For as little as £5.99 a month you can access all of our content, including Premium articles.
Subscribe