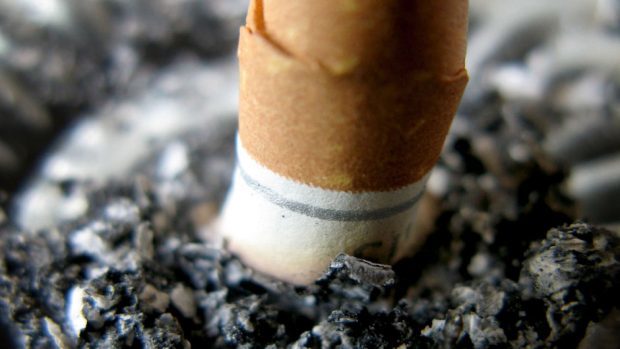 New NHS figures on smoking show there has been a sharp fall in the number of people getting help to kick the habit.
In 2011/12, 11,131 people enrolled in a quit-smoking course – and that fell to 5,751 in 2016/17, the new statistics show.
Health chiefs say one of the reasons for the decrease is due to the increase in vaping.
An NHS Grampian spokeswoman said: "Firstly, the significant growth in the popularity of e-cigarettes means many are choosing to 'vape' as an alternative to smoking, rather than quitting.
"Secondly, many of these smokers are not yet ready to give up or have no desire at all to stop."
However, the courses are having the desired effect in some cases.
The figures show, after four weeks of the North-east course, 42% of people had not smoked, compared with a 40% national average.
After 12 weeks of the North-east course, a quarter of people had managed to kick the habit, compared with a 22% national average.
The NHS Grampian spokeswoman added: "Smoking prevalence is highest among the most deprived communities, and smokers within these areas can often be the hardest to reach and are less likely to engage with services.
"There are around 100,000 smokers in Grampian – quitting remains the single most important thing they can do for their health."
While North-east doctors acknowledge that smoking is highly addictive and quitting is easier said than done, they are urging smokers to access to cessation services,
Aids include nicotine replacement therapy, which gradually reduces the body's dependence on the addictive chemical. People can ask their doctor to prescribe nicotine patches and sprays.
"We are constantly learning and finding new ways to support people in their quit attempts," said the NHS Grampian spokeswoman.
The report with the latest figures was published by the information services division of the NHS.
It stated: "The continuing pattern of falling numbers of supported quit attempts seen in Scotland over the last five years is reflected in 12 of the 14 NHS boards, with the exception of Tayside and Western Isles, where increases of 2% and 4% were seen respectively between 2015/16 and 2016/17."
The report added: "Smoking remains a major cause of poor health in Scotland. It is a Scottish Government priority to support those who want to stop smoking.
"NHS Scotland smoking cessation services provide support that has been shown to be both effective and cost-effective.
"The Scottish Government released its anti-smoking strategy document in 2013 and sets out a five year-plan for action across the key themes of health inequalities, prevention, protection and cessation.
"By so doing, it is hoped to create a tobacco-free generation of Scots by 2034, defined by a smoking prevalence among the adult population of 5% or lower."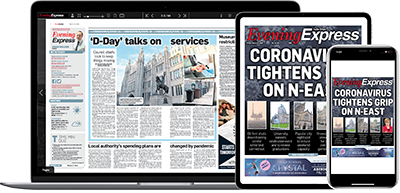 Help support quality local journalism … become a digital subscriber to the Evening Express
For as little as £5.99 a month you can access all of our content, including Premium articles.
Subscribe