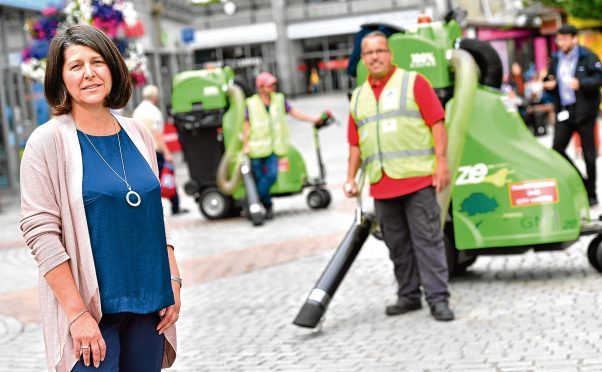 A local authority has invested in four new hi-tech street cleaning machines.
Aberdeen City Council has purchased four GM1ze sweepers – electric machines similar to a giant outdoor vacuum cleaner with a wheelie bin attached.
The machines were purchased as part of Operation Union Street Rejuvenation, a City Centre Masterplan project launched last year.
The GM1ze is electrically powered and can be used for up to 12 hours on a single battery charge.
Its environmentally friendly design features a handle, which can be used to push or pull the power-assisted device, and reaches a top speed of 6km per hour.
Roy Watson, environmental health operator with the council, regularly uses the machine.
He said: "I've been with the council 20 years and this is a lot easier.
"You're not pushing or doing your back in."
Environmental chargehand Davie Burnett also uses the GM1ze and said it's able to reach things like cigarette butts stuck between paving slabs.
He said: "It's making a big difference to the streets."
Councillor Marie Boulton, lead on the City Centre Masterplan, said: "This investment reflects the council's commitment to Union Street through the City Centre Masterplan.
"With the improved appearance comes a renewed sense of civic pride in Aberdeen's heart.
"Thanks to the effort of our staff and the new machinery, Union Street is receiving the care and attention it deserves."
The compact design of the machines will help the street cleaning team on surfaces like cobbles.
City Centre Community Council chairman Dustin Macdonald said: "Investment in cleaning of the city centre is always a good thing.
"I've seen them in Glasgow. It's new for Aberdeen, so it's good that we're catching up to how other cities are cleaning the streets."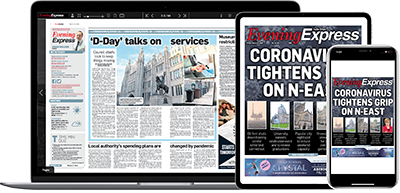 Help support quality local journalism … become a digital subscriber to the Evening Express
For as little as £5.99 a month you can access all of our content, including Premium articles.
Subscribe