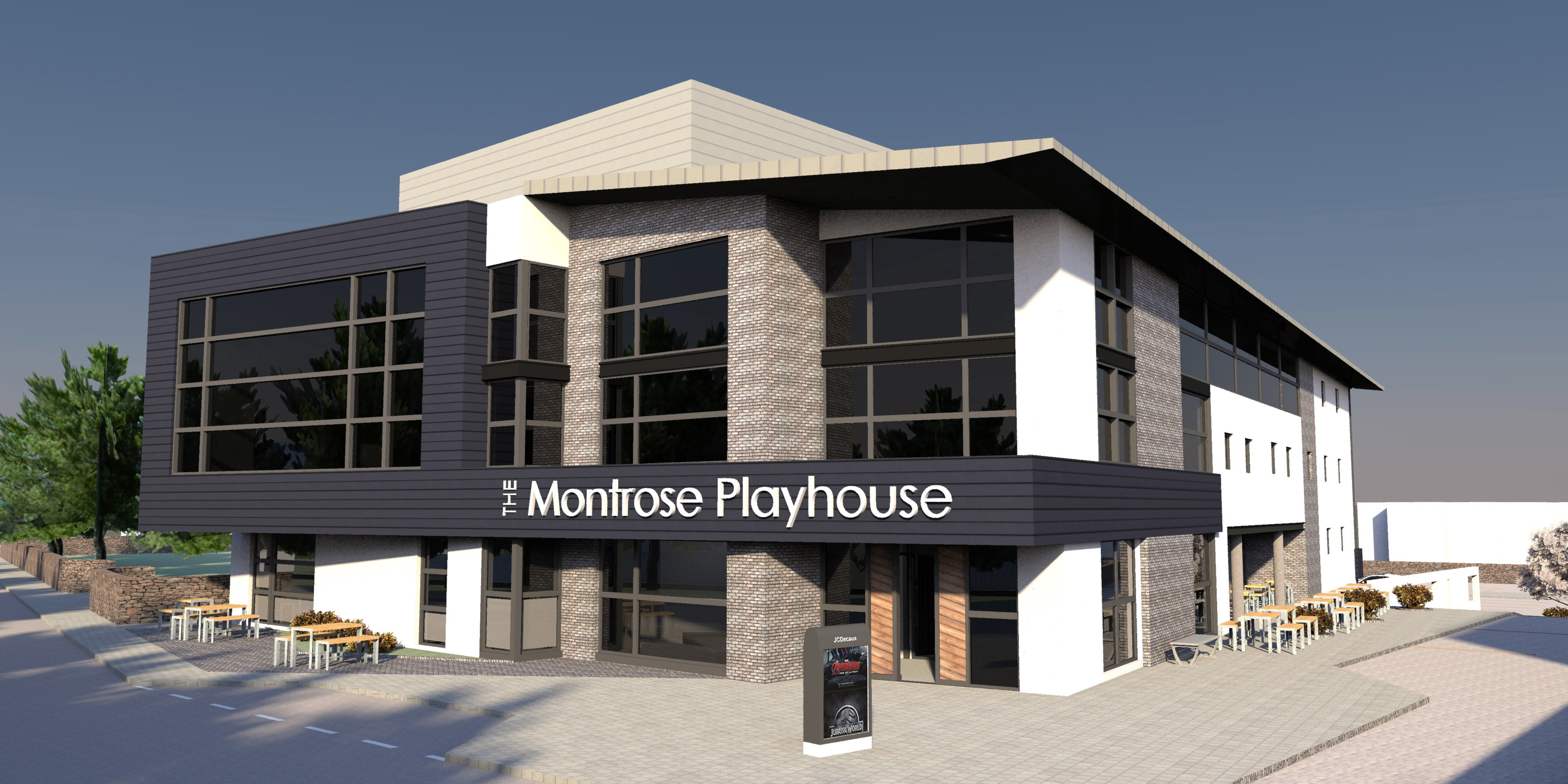 THIS is the latest image showing how a new multi-million pound cinema in could look.
Montrose Playhouse Project plans on demolishing the town's former swimming pool to build the facility.
The 352-seat cinema will feature four screens, a cafe bar, box office, concession stand and parking for 50 cars.
Angus Council recently agreed to lease the site to the group for an initial 99 years at the fee of £1 per year.
The cinema is estimated to cost £4.3 million to build, with the group preparing to launch a major fundraising drive.
Plans for the new state-of-the-art cinema will be displayed in Montrose Library from Wednesday for the public to view.