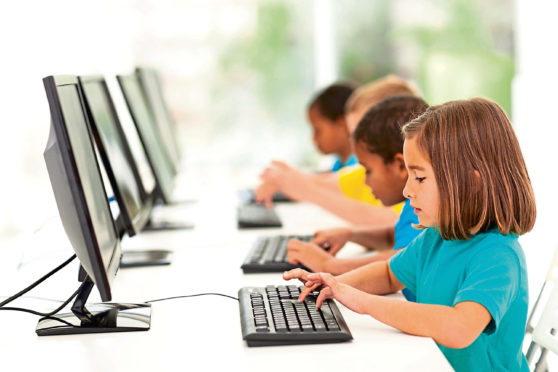 As many as 87 different languages are spoken in schools across the north-east.
Statistics published by the Scottish Government show the vast range of languages spoken in the region, with 87 recorded in Aberdeen and 55 in Aberdeenshire last year.
They show a slight increase compared to the previous year when 80 languages were recorded in Aberdeen schools in 2018 and 60 in Aberdeenshire.
In the city, a total of 5,338 pupils across both primary school and secondary level said their main language was not English, Gaelic, Scots, Doric or Sign Language.
The main languages spoken are English, Polish, Arabic and Russian.
In Aberdeenshire 2,075 pupils spoke other languages, mainly Polish and Lithuanian.
The statistics also show that, of the pupils in schools in the north-east, 581 in Aberdeeen and 385 in Aberdeenshire were just starting to learn English.
Hanover Street School on the Beach Boulevard has recently been hailed as one of the city's most multicultural places, where more than half of the 220 pupils speak a language other than English at home – an impressive 19 different languages.
The school's head teacher Alan Markey previously said that the diversity in the school gave pupils a head start before facing the world later in life, and proved them to be respectful of people and their backgrounds.
The Scottish Government statistics also show that more refugees have joined schools in the past year than in the previous year. In 2019, there were 64 refugees attending city schools compared to 51 in 2018, and 42 in Aberdeenshire last year compared with 35 the year before.
Aberdeenshire has taken a strong lead in welcoming refugees into its communities, and is proud of its Syrian New Scots, who were rehomed through the UK's Syrian Vulnerable Person's Relocation Scheme, which was launched in October 2015.
---
---
The first families arrived in the region in February 2016, with 18 families settled in central Aberdeenshire over a period of 18 months.
Since arriving, they have taken part in a number of different projects to help improve the area and integrate with their communities.
Now Aberdeenshire Council has announced it has taken its English for Speakers of Other Languages (ESOL) lessons online, which will allow Syrian New Scots across the region to continue to engage with lessons, as well as other ESOL learners.
A total of 52 staff have been trained to use Google Meet and there are also plans to introduce Google Classroom which will further support those with English as a second language.
Further resources have been put together for parents and carers of children and young people which can help supplement home learning.
Community learning and development worker Steven Maclennan said: "The online sessions have been really well-received so far and we're hoping to continue in this way."
Councillor Gillian Owen, chairwoman of Aberdeenshire Council's education and children's services committee, said: "It's just brilliant to see the innovative ways teams are finding to continue to provide important services to communities across Aberdeenshire."
Committee vice-chairwoman councillor Rosemary Bruce added: "Well done to everyone who is involved in this emerging initiative and I hope those who are benefitting from these lessons are enjoying them."
A spokesman for the Scottish Government said: "Scotland has a long history of welcoming people of all nationalities and faiths, including those seeking refuge and asylum from war and persecution elsewhere.
"They have helped make Scotland the strong, successful and diverse country it is today, sharing their culture, building businesses, working in our public services and volunteering their skills.
"We are proud that people across Scotland have welcomed refugees into their communities.
"Local authorities are providing essential services such as education, housing and healthcare to help families integrate and rebuild with their lives free from fear and persecution."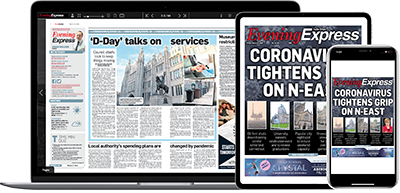 Help support quality local journalism … become a digital subscriber to the Evening Express
For as little as £5.99 a month you can access all of our content, including Premium articles.
Subscribe