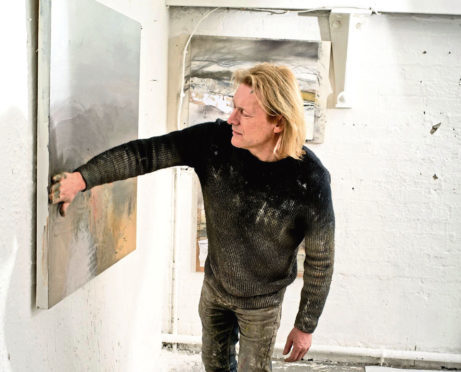 A top artist has created a new exhibition inspired by the place where he spent his formative years in the north-east.
Chris Bushe lived in the village of Tornaveen, north of Torphins, when he was a teenager and attended Robert Gordon's College before going on to study at Gray's School of Art.
His new series of paintings, entitled North, draw inspiration from Aberdeenshire's landscape and will be displayed at the Open Eye Gallery in Edinburgh.
Chris said: "I had many of my defining years in this part of the country.
"Both of my parents are artists and I was always surrounded by art.
"Aberdeenshire has had a major influence on me since I was young. I did my first ever serious painting of the landscape where I lived at that time.
"Then I began painting the Greek Islands. Eventually, I discovered the Hebrides and the west coast and started doing landscapes there.
"However, lately I've been visiting old friends back in Aberdeen, and it inspired me to do an exhibition on this part of the world again."
Chris explained that he prefers to paint Aberdeenshire in the winter and autumn months.
He said: "My drawings aren't photographic. Instead, I'm trying to capture a sense of the place.
"There are no summer paintings. I don't find them very interesting – sunshine is lovely to walk in but it's less interesting to paint."
Chris added: "There are a lot of beautiful places in the world but I find that I can only paint places that I know very, very well.
"That's probably part of the reason that I still find myself drawn to doing landscapes in Aberdeenshire.
"I think if you live in a place, it sinks into you more.
"Even when I went to the Hebrides, I had to go several times until I was comfortable painting the landscapes there.
"And I've been to Greece about 28 times over the last 30 years.
"But Aberdeenshire and this part of the world still mean a lot to me."
North will be on display at the Open Eye Gallery until June 4.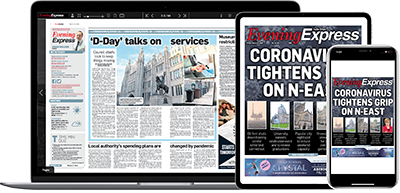 Help support quality local journalism … become a digital subscriber to the Evening Express
For as little as £5.99 a month you can access all of our content, including Premium articles.
Subscribe