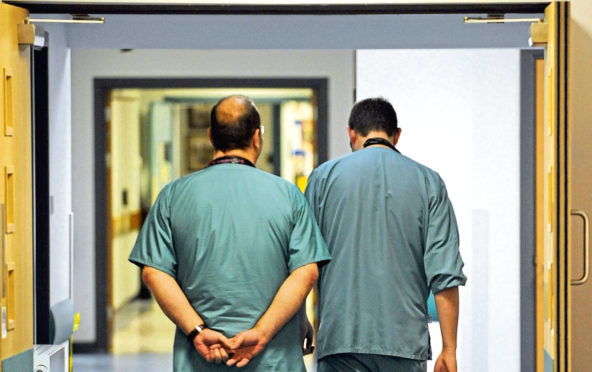 NHS Grampian is preparing to seize a "Brexit opportunity" to boost recruitment efforts across the region.
The health authority has been struggling to fill key positions for years with current vacancies for radiographers, physiotherapists and podiatrists remaining empty for more than three months.
Meanwhile, management are preparing for a retirement crisis, with more than a third of all employees more than 50 years old, by encouraging staff to work longer.
Concerns have been raised about the ongoing talks between the EU and the UK Government unsettling existing staff from the continent.
It's now emerged, however, that the NHS is preparing to grasp new opportunities from Brexit to expand recruitment efforts into new Commonwealth countries.
Yesterday, calls were made for the UK Government to loosen immigration rules for key workers following the EU withdrawal after revelations that recruitment has already been hampered by visa red tape.
NHS Grampian's workforce director, Annie Ingram, said: "There is a concern about the EU withdrawal and what that could mean – but it could also be a positive if it becomes easier to recruit from the wider world, like Commonwealth countries.
"At the moment we are looking at how we might benefit from that, if there are changes to visas, and what opportunities there might be to encourage people from outside the EU to come to the UK."
The comments were made while the health board discussed a plan to reshape the workforce across the north-east. Savings of more than £70 million need to be made while establishing sustainable staffing models to cut a £37m bill for expensive temporary staff.
NHS Grampian has already successfully recruited from Australia.
A hiring drive Down Under last year signed up nearly 50 nurses and midwives to move to the north-east, with a further 114 potentially in line for posts once they are qualified.
SNP MSP for Moray Richard Lochhead revealed tight visa rules have already been restricting recruitment efforts to Dr Gray's in Elgin.
He said: "Our public services have been hit by a double-whammy. Not only having to cope with a clampdown on visas for professionals but also, with Brexit looming, European countries won't consider working in the UK.
"It's incumbent on the UK Government to take steps to make it easier for overseas nationals, whose skills we need, to acquire visas."
Conservative MP for Aberdeen South Ross Thomson said: "It should not matter where you come from. It's about attracting the best and the brightest to come and work here."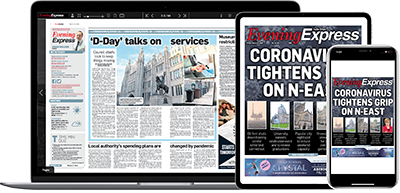 Help support quality local journalism … become a digital subscriber to the Evening Express
For as little as £5.99 a month you can access all of our content, including Premium articles.
Subscribe