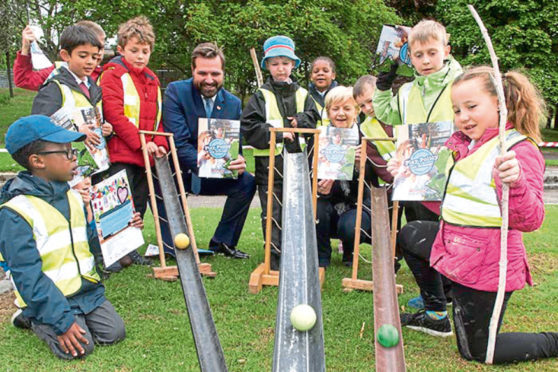 Council chiefs have launched a new policy as part of a bid to encourage Aberdeen youngsters to play outside.
Aberdeen City Council's Play Policy and Strategy was kicked off with a Play for Today event at Westburn Park.
The launch included a number of activities for school pupils to celebrate both the policy and the longest day of the year.
It was approved by councillors in January.
Since 2013 the council has invested £3.3 million into the refurbishment and redevelopment of 101 city play areas.
At the event yesterday, John Wheeler, convener of education operational delivery, said: "What we are underlining is Aberdeen City Council's commitment to encouraging children to play.
"We have invested millions of pounds in refurbishments of parks and play areas and we are keen to emphasise the importance of playing.
"In recent times there has been a turn towards children tending to stay inside and we want to encourage children to go outside.
"We are also in control of the spaces where children play so we have a responsibility to give them the best tools.
"What we need to do is encourage play – for example by taking down the 'no ball games' signs in green spaces.
"In terms of social development ensuring that children have time to play is essential."
He added: "Our updated policy comes at a time when we have committed £100,000 to our Year of Young People celebrations which sees young individuals and youth organisations in the city delivering a range of fantastic cultural projects.
"As many people will know, we are well on our way to becoming a Unicef Child Friendly City. The new play policy is a lynchpin in achieving that hugely important ambition."
Also taking part in the event were the council's Imagineers – a group of children who are part of Aberdeen's Children's Parliament – who organised game playing. During the launch, pupils from Cornhill School kicked off their 24-Hour Glitter Pick as part of the Clean Up Aberdeen Initiative.
Council co-leader Jenny Laing hailed the policy as emphasising the administration's commitment to giving children play opportunities. She said: "Since 2012 we have made a commitment to improving young people's lives – play is a major way of doing that. We have so many fantastic green spaces in Aberdeen and we have worked to ensure we are making the most of that."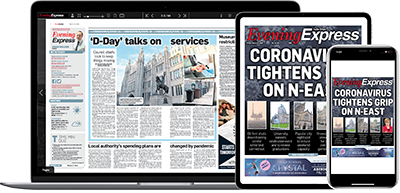 Help support quality local journalism … become a digital subscriber to the Evening Express
For as little as £5.99 a month you can access all of our content, including Premium articles.
Subscribe