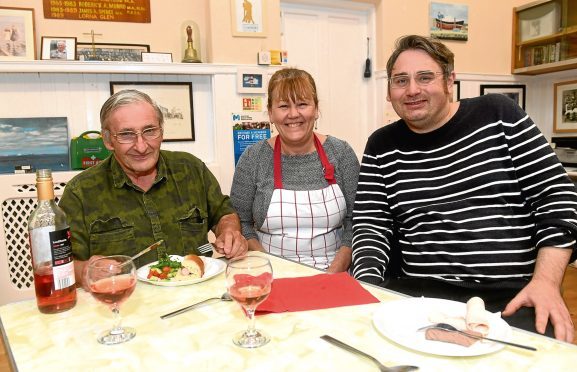 A zero waste cafe hopes to cut down on food waste and feed its community at the same time.
Go Green Torry Zero Waste Cafe was launched earlier this month with the aim of tackling food waste while serving hot meals to the local community.
Betty Lyon, the organiser of the initiative, was inspired by Robert Gordon University's Go Green campaign, a sustainability initiative run by students and staff.
The scheme encourages people to be environmentally aware by recycling and sourcing and distributing local fruit and vegetables.
She said: "We're working on preventing good food from going in the landfill and encouraging people to stop throwing away food. It's horrendous to see how much food is getting thrown away."
At the moment, the cafe receives its supplies from the social enterprise Community Food Initatives North East (CFINE).
"The project aims to prepare free warm meals to feed the community every Friday at 6pm at Old Torry Community Centre and is open to everyone across the city.
The cafe is celebrating after it successfully launched on Friday, October 6.
Betty said: "Eating together is a social benefit – there was an elderly gentleman who was happy to get out from where he lives to be able to share a meal with others.
"Last Friday was lovely and people really enjoyed themselves, we hope that next Friday will be a greater success."
For their first meal, a vegetable lasagne, fish pie and chicken and bacon pasta was dished-up to the eager diners.
Dessert was an apple crumble with ice cream and custard, accompanied by coffee and tea.
Betty is eager to see the cafe flourish and expand throughout the city.
Volunteers for the project have undergone a Food Hygiene Certificate Training and are given the opportunity to build up their confidence in cooking by helping out in the kitchen.
Betty stressed the cafe is always looking for volunteers and anyone interested can contact Betty Lyon on oldtorry@gmail.com or messaging the Facebook page at www.facebook.com/gogreenatoldtorry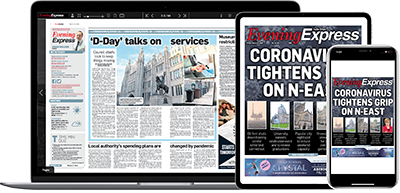 Help support quality local journalism … become a digital subscriber to the Evening Express
For as little as £5.99 a month you can access all of our content, including Premium articles.
Subscribe