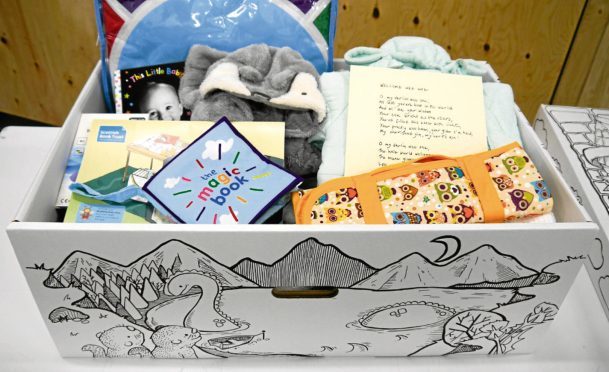 Parents from across the North-east have today given a big thumbs up to a national scheme aimed at giving their babies a good start in life.
In August, the Scottish Government gave expectant parents from across the country the option of receiving a baby box crammed with items from clothes to toys, and more than 20,000 have since been given out.
New research out today show all 204 parents surveyed by Holyrood – including 24 from the North-east – said they are either satisfied or very satisfied with the quality of the boxes.
Banffshire and Buchan Coast MSP Stewart Stevenson, who urged parents to get the boxes before the launch, said: "I am delighted to see the baby boxes have been met with positive feedback from parents.
"It is important we provide newborns with the best start in life. We must always take in to account the feedback of mums and dads and I'm sure this information will be looked at.
"I know many mums and dads who have received these boxes and we've had tremendous comments about how much they have helped."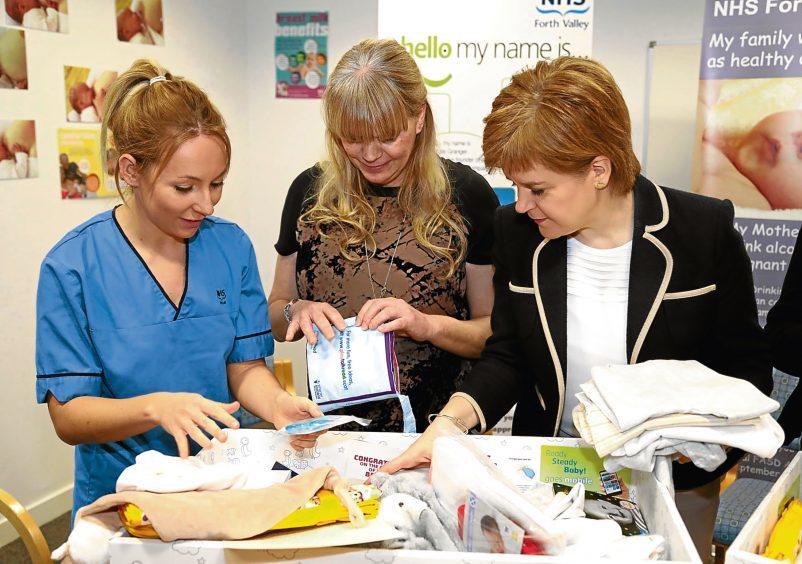 The research was carried out so Holyrood can change what is in the box when it next procures the items from its supplier.
Fourteen items of clothing are included in the box, including vests, jackets and trousers.
When asked about clothing, 89% of parents said they had either used or planned to use the least popular item – mittens – while 98% said they had used or would use the most popular items.
Every parent asked said they liked the muslin cloth squares and baby books and at least nine in 10 liked items including the hooded bath towel, bath sponge, bib, digital ear thermometer and travel changing mat.
The most popular items, said the parents, were the bath/room thermometer, the ear thermometer and the baby sling.
Anna Garden, director of children and families at VSA, a social care charity serving Aberdeen, said: "We have had a lot of positive feedback about the boxes from Aberdeen parents who have received them.
"The slings have been very popular. It is an item that perhaps parents would not have thought of using and so wouldn't have bought, as they can be expensive, but having it for free has encouraged them to give it a go – and they have liked it."
One parent told the researchers: "The baby sling is the best item. I have been able to try the technique without having to spend a lot of money on a branded item".
Another said: "The wrap is the best thing in the box especially as to buy is around £50, so it's great to be included".
Cathy Beattie, team leader at Home-Start Aberdeen said: "We have a baby box in the office to show our volunteers and so far the response has been very positive."
Childcare and Early Years Minister Maree Todd said: "It's great to hear how positive parents are about the baby box and also find out first-hand what else we can do to make next year's roll-out even more successful in supporting parents during those crucial early months.
"We're proud the box has already become an important and exciting part of the journey to parenthood in Scotland.
"It is particularly welcome that the most popular items in the box are the ones which are most useful for baby wellbeing but are often the most costly to purchase."
Of those questioned, 37% said their babies had not slept in the box, which is suitable for use as a crib.
Almost nine in 10 of those said it was because they had already had an alternative.
Ms Todd added: "We want all parents to make the choice that is right for them when choosing where their baby sleeps but I hope that as more parents know to expect the box they will no longer need to buy an alternative in advance."
When the then Childcare and Early Years Minister and North-east MSP Mark McDonald launched the boxes in August, he came under fire from TV presenter Jeremy Kyle on Good Morning Britain for including condoms in the box.
The research shows 79% of parents said they had used or planned to use the condoms.
Both Mr McDonald and Jeremy Kyle were unavailable for comment.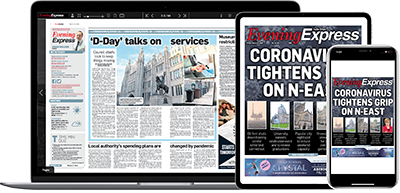 Help support quality local journalism … become a digital subscriber to the Evening Express
For as little as £5.99 a month you can access all of our content, including Premium articles.
Subscribe