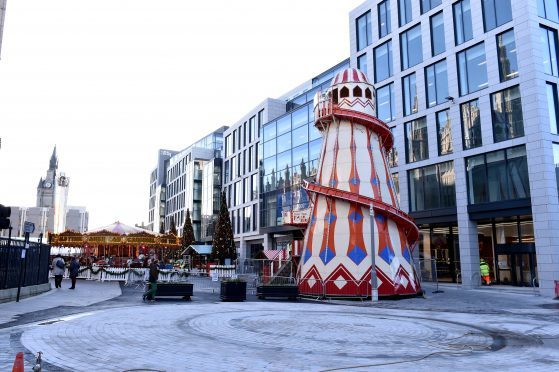 A fresh attempt to close off Aberdeen's Broad Street to all traffic will be made before Christmas, with an opposition group planning to challenge the council's buses and bikes plan.
Liberal Democrat councillor Steve Delaney will raise a motion at next month's full council meeting seeking to reverse the current "shared surface" partial-pedestrianisation plan.
The street has been closed since March when work began on the £3.2 million transformation.
Initially, the street was to be fully closed but proposals were watered down after protests from Stagecoach and First Bus which said the street was "vital" to its services.
Councillors eventually voted for a compromise scheme allowing only buses and bicycles, and work has been under way for months to transform the area outside the local authority's Marischal College HQ.
But in September there appeared to be a softening of the position – with senior Aberdeen Labour councillors Lord Provost Barney Crockett and M. Taqueer Malik saying that a full ban should again be considered.
Mr Delaney said: "The Lib Dem group expressed safety concerns … when the proposal went to council in August 2016.
"Since then a number of people have been in touch with me highlighting the difficulties they would face trying to access Marischal College on a level surface shared with buses and cyclists.
"I attended a meeting with a representative of First a few months ago where it was felt that the current closure of Broad Street had been much less disruptive than originally envisaged.
"We really need to put public safety at the heart of everything we do and take into account the needs of people with disabilities in new designs."
SNP leader Stephen Flynn said the group "couldn't rule out" supporting the motion. Administration roads spokesman Ross Grant said: "It is difficult to see what has changed from the evidence that was presented to council in June 2016."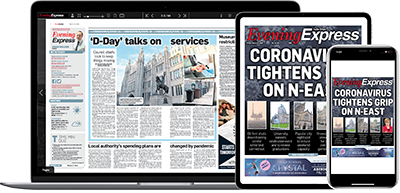 Help support quality local journalism … become a digital subscriber to the Evening Express
For as little as £5.99 a month you can access all of our content, including Premium articles.
Subscribe