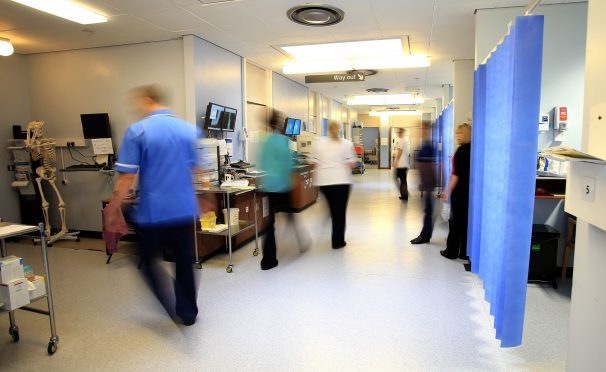 NHS Grampian staff will be armed with a new weapon in the fight against antibiotic resistance.
An app, which is to be rolled out across all health boards this year, is a first for Scotland.
Known as the Antimicrobial Companion, it will give medical staff quick and easy access to clinical guidance and will support decision making over antibiotic prescribing to North-east patients.
Unnecessary antibiotic use over the years has seen resistance become a growing threat.
This means that antibiotics have become less effective, with the World Health Organisation warning of a potential post-antibiotic era in which common infections and minor injuries can kill.
Professor Stewart Irvine, Medical Director with NHS Education for Scotland and a former University of Aberdeen academic, said the app will help with life and death decisions.
He said: "Antimicrobial resistance is a crucially important topic, and the right decisions by staff today can make the difference between life and death for many people.
"It's essential that our workforce have educational tools that help them to apply evidence-based guidance in frontline practice.
"That's why we are creating mobile apps like this, to make it easy for staff to access the right information, and do the right thing, at the right time."
While significant progress in improving antibiotic use and reducing unnecessary prescriptions for antibiotics has been made, the Scottish Government-funded app will give clinicians another tool to ensure that antibiotics are used safely and effectively.
The app will include a dosage calculator for key antibiotic medicines; antibiotic prescribing guidance for primary care and hospitals which can be customised by each health board.
There will also be a decision aid to support management of urinary tract infections in older people and an audit tool to support boards in gathering data for targets.
Resistance occurs when bacteria such as those that cause pneumonia, urinary tract infections and meningitis, mutate so that they can no longer be effectively treated by current antibiotics.