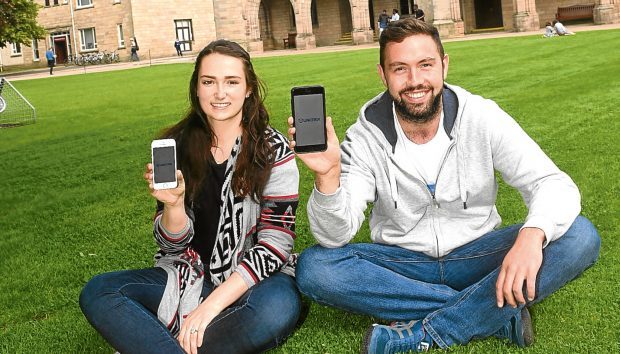 A new all-in-one student mobile phone application created by two Aberdeen uni graduates is to launch next month.
Called UNI:TRIX, the app is being unveiled on September 4 with two features: UNI:Deals and UNI:Events.
It was the idea of two University of Aberdeen graduates – Rob Kelly, 24 and Margaret Brinkley, 25 – who met during their studies.
Rob, the co-founding director of UNI:TRIX, said: "Margaret and I met during our masters degrees at the University of Aberdeen.
"We worked together on some class projects and decided to collaborate once we realised our respective businesses were very similar.
"UNI:TRIX begins its journey in Aberdeen kicking things off with its more socially-focused features."
These features allow students to connect with local, independent businesses through the app, which lets them search for the firm that's most suited to their requirements.
Following the initial launch, more features will become available in the near future, including a UNI:Marketplace in early 2018.
By using the app, students will be able buy and sell goods and this will be followed by UNI:Jobs, which focuses on finding either part-time work while they're at university, or full-time jobs after they graduate.
Rob and Margaret also have big plans to incorporate a smart seating system that will help users to find free study space on campus at the touch of a button.
Rob said: "This feature has remained at the forefront of the business for quite some time but has required significant research and development, much of which is ongoing.
"As with all our features, we want to ensure the service we provide is of the highest standard and therefore we will not rush the launch – all in good time.
After Aberdeen, the pair plan to expand into the universities of Dundee and St Andrews by the end of the year and then Edinburgh, Glasgow, Stirling and Inverness next year.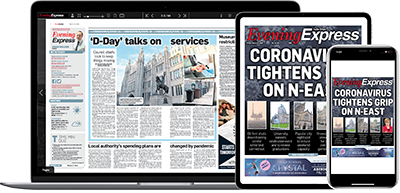 Help support quality local journalism … become a digital subscriber to the Evening Express
For as little as £5.99 a month you can access all of our content, including Premium articles.
Subscribe