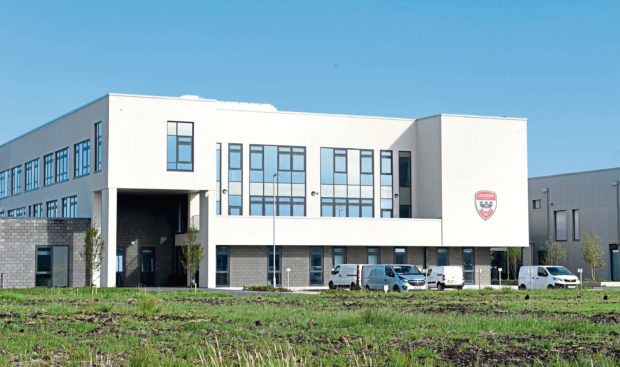 A new £47 million school has released transport information for its pupils.
Pupils from Torry, Kincorth and Cove will move to the new Lochside Academy in Nigg on August 23.
Aberdeen City Council has now provided the new academy's bus routes and timetables which will see services like 3, 3A and 3G take pupils from Menzies Road in Torry to Lochside Academy along with the 21A from Cove and 21B from Loirston Road.
Council education operational delivery convener John Wheeler said: "We hope the new routes, timetable, and bus numbers information is helpful for the students and the parents of our new £47m Lochside Academy.
"The building opens its doors in a fortnight and I'm sure everyone is getting very excited about starting the new school year in our fantastic new academy."
Previously, council staff and transport bosses had been in talks after parents raised concerns about the cost of travel for students.
Since then, it has been revealed pupils in Cove will have to pay a fare to use a service between Cove and the new school.
Pupils who do not receive a free bus pass will have the option to buy a day or season ticket from FirstBus.
The Public Transport Unit have advised that students who still do not have an Accord card, the council's smartcard for concessionary travel, on the first day of term will be able to travel on the buses as long as they are in school uniform.
Students who do not have an Accord card or are having problems with their existing Accord card will have to get the issue resolved at school by the end of the day on August 24.
From August 27 all pupils will need to have an Accord card or a temporary bus pass issued by the school. Pupils with neither of these will not be able to travel on the buses.