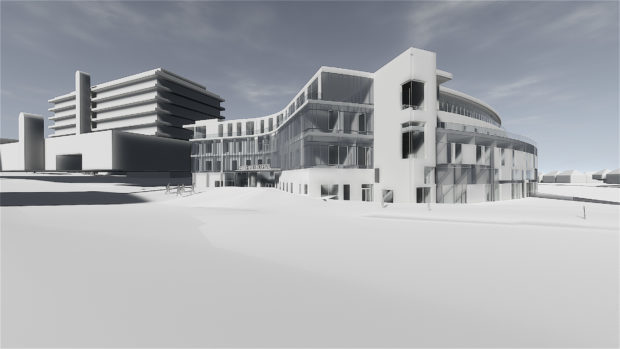 Parents of premature babies will no longer have to sleep in their cars once a state-of-the-art £163 million health project is complete.
Medical bosses made the pledge at a meeting yesterday as they decided to press ahead with plans to build the new Baird Family Hospital and Anchor Centre on the Foresterhill site in Aberdeen, with work set to finish in October 2021.
The new hospital will provide a maternity unit, including a service for premature babies and a parents' hotel where loved ones of babies born prematurely will be able to stay.
At present, some parents can stay overnight, but many choose to sleep in their cars when they need naps in between spending time with their children.
Speaking at an NHS Board meeting at CLAN House in Westburn Road, NHS Grampian director of modernisation Graeme Smith said: "We have instances at the moment where parents do sleep in cars because, if your baby is going through intensive care, you don't want to leave your baby's side but you need some sleep and you don't want to go too far and the car is the only place. We absolutely will not have that anymore.
"Patients are never at home in that situation and to aid that we're going to have a parents' hotel and a trans-itional area where people can sleep temporarily."
The hospital will also feature gynaecology, breast screening and breast symptomatic services.
The Anchor Centre will provide outpatient and day patient services for patients with cancer and blood and bone marrow disorders.
At the meeting the board approved the project's business case.
Jackie Bremner, the project director for NHS Grampian, said: "This is a very exciting and important milestone which will allow the project to move one step closer to becoming a reality.
"It is starting to feel real now – in a year or so these magnificent new facilities, which will benefit patients and their families for many years to come, will have begun to take shape."
Mrs Bremner added: "(These moves will) support the delivery of modern, high quality health services for the people of Grampian and the north of Scotland for many years to come."
Construction is expected to begin in April 2019.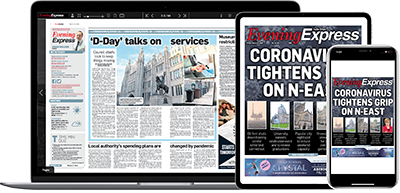 Help support quality local journalism … become a digital subscriber to the Evening Express
For as little as £5.99 a month you can access all of our content, including Premium articles.
Subscribe