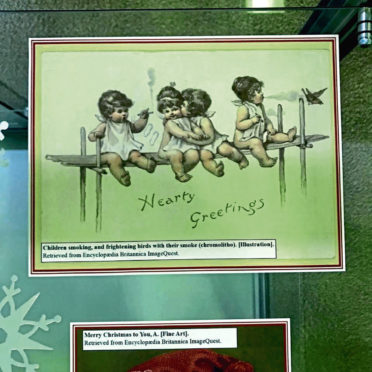 It's that time of year again where people give out their Christmas cards and start thinking about stocking their fridges.
But Christmas cards haven't always been based on winter characters such as snowmen and penguins.
A new display has been created at the Central Library in Aberdeen to celebrate Christmas past, with a range of historic cards and cookbooks to give an insight into what times gone by were like.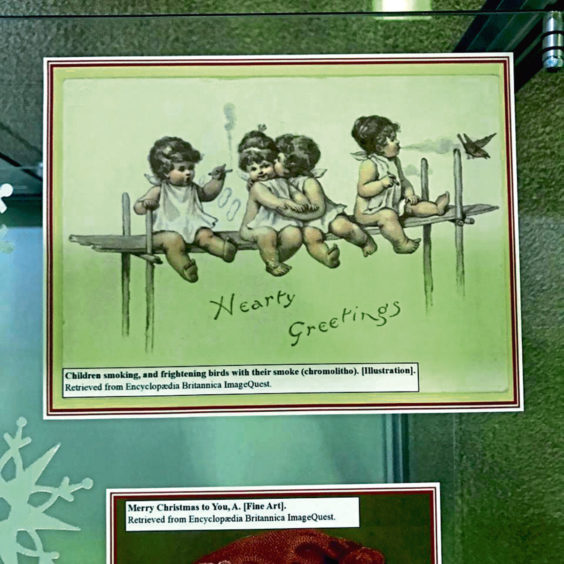 One display include cards that feature feet bearing messages of "a merry Christmas" on one and "a happy New Year" on the other.
Others include four children sitting on a plank of wood smoking and frightening birds with their smoke, with a festive "hearty greetings" message to go alongside it, and a man whose ears are on fire, alongside a blub that says: "Your ears will burn this Christmas for I shall think and speak of you with every kind wish.
"Don't go too deep into particulars, nor think I'm guying your auriculars, I simply wish you all good cheer, to which, of course, you'll say 'ear, 'ear."
There is also an example of the first-known Christmas card being used, which dates back to 1843.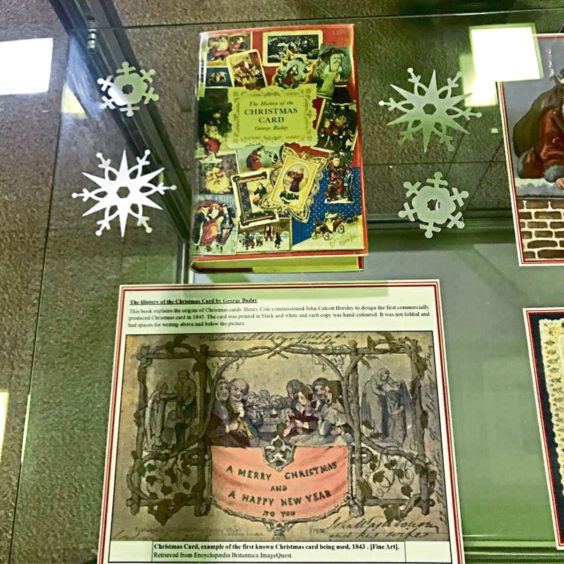 Most of us associate Christmas decorations with tinsel, decorated trees and fairy lights, among other things.
But in the 1950s, you might have had a French Ballerina.
A book written by Sister M. Gratia Listaite S.S.C and Norbert A. Hildebrand, which is part of the display, serves as a how-to guide, for those who want to create their own at home.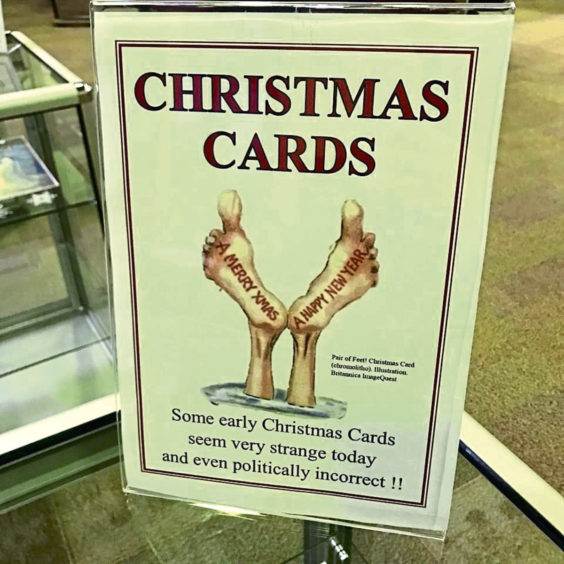 If you want to bring a bit of the 1950s into your home with some crafts, you'd need a few pipe cleaners, a wooden bead and some cellophane.
Councillor John Wheeler, convener of Aberdeen City Council's education operational delivery committee, said: "The city's libraries are a fantastic community focal point throughout the year and it's great to be able to share some of our Christmas archive material.
"The display is already proving popular and gives a glimpse of how Aberdeen has celebrated the festive season through the ages."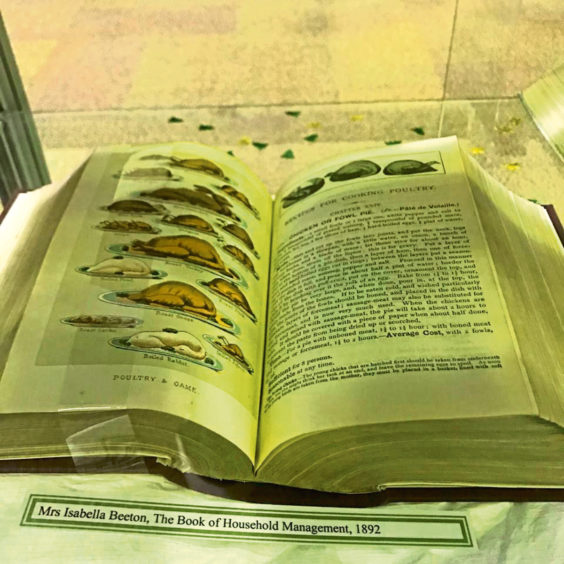 Staff at the Central Library have also taken their hand to creating their own versions, which are also part of the exhibition.
However, if cooking is more of your thing, you might be more interested in another section of the display, which gives visitors to the library the chance to look at old cookbooks.
They date from the Victorian era up to the wartime years of the 1940s.
To mark the centenary of the end of the First World War, part of the exhibition includes a recipe for sago plum pudding, dating back to 1916, and part of The Aberdeen War Dressings Depot Cookery Book.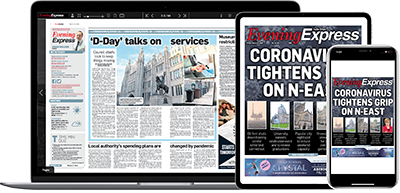 Help support quality local journalism … become a digital subscriber to the Evening Express
For as little as £5.99 a month you can access all of our content, including Premium articles.
Subscribe