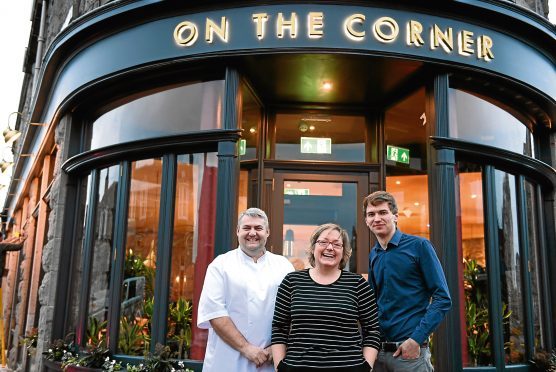 An Aberdeen entrepreneur is banking on a prime spot for her new city business.
Nicky Turnbull today opened a new cafe-bistro and gin bar at a former Bank of Scotland branch at Mid Stocket Road.
Ms Turnbull now has three businesses in Aberdeen and will open a fourth next year.
As well as Cafe Cognito in St Swithin Street, Cognito Deli in Union Grove and the new Cognito on the Corner on the corner of Mid Stocket Road and Beechgrove Terrace, she will soon have a Cognito at the Cross in Queen's Cross Church.
She said: "When the building in Mid Stocket Road came up for sale it was too good an opportunity to miss."
For more gin-related news visit www.theginkin.com