A new state-of-the-art day centre designed for severely disabled adults has opened its doors.
The £4.3 million facility, which is located in Mastrick, replaces the old Rosehill Day Centre.
It is designed for adults with learning and physical disabilities aged between 18 and 65.
Included at the new facility will be a sensory garden, a hi-tech computer room, a specially-adapted kitchen for users and a cafe area.
Tom Cowan, head of joint operations at Aberdeen City Health and Social Care Partnership, said: "Six-and-a-half years ago, I came here and saw the old centre and I was quite shocked to see it was so limited. I wanted to try to make something so much better and I'm delighted with how it's turned out."
Susan Henderson, 41, a regular at the Rosehill Centre, said that the new building was "so much better and really exciting".
The venture has been fully funded by Aberdeen City Council's capital programme and Councillor Len Ironside launched the open day yesterday.
Cllr Ironside, who is Aberdeen's longest-serving councillor and plans to stands down from the local authority in May, described the facilities as "remarkable".
He said: "I've fought for the rights of disabled people all of my political career and I never thought I'd be opening a state-of-the-art centre like this at the end of it.
"Nowhere else in Scotland has a centre like this. It's something to be extremely proud of."
The centre is also focused on encouraging the wider Mastrick and Northfield community's involvement with the facility.
Thelma Morgan, whose daughter Lesley attends the centre, said: "It's nice that it's in the heart of a community. The staff here are so dedicated."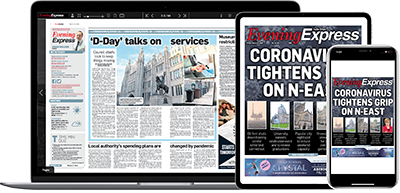 Help support quality local journalism … become a digital subscriber to the Evening Express
For as little as £5.99 a month you can access all of our content, including Premium articles.
Subscribe