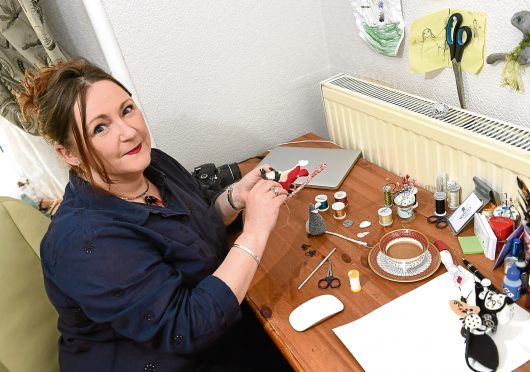 A grandmother is sewing the seeds of success by turning some of TV's most popular characters into tiny toy mice.
Amanda Barnes' needlework talents have captured the imagination of Game of Thrones and Walking Dead fans, who have snapped up her cute creations.
The 50-year-old's miniature versions of Game of Thrones' Jon Snow and the Walking Dead's Negan, as well as real-life figures like artists Vincent Van Gogh and Andy Warhol, are sold on peer-to-peer e-commerce website Etsy.
They have proved so successful Amanda has now turned her hobby into a business.
She said: "I've been making these for about three years, and I originally started making them for my granddaughter Matilda, but people I know just started wanting them.
"Arts and crafts and painting are things I've always done."
Although the mice started out as children's toys, Amanda switched to adults because of the fragility of them.
She makes them out of Harris Tweed thread, which Amanda says is the best material to work with and because of its Scottish roots.
Her mice aren't just representations of television characters – Amanda , from New Deer, hopes they might make an appearance on the small screen too.
In an effort to get her mice a cameo in US crime series Criminal Minds, Amanda messaged actress Kirsten Vangsness and asked how to go about it.
To her surprise, the US star responded to the "cheeky" request and gave her a PO box to send it to.
Amanda said: "I made one of her character Garcia and she sent me a picture of it on her desk. They're just filming the series right now, but when its back on hopefully the camera pans out and we can see it."
Amanda said she's expecting to be quite busy for the remainder of the year, with Halloween and Christmas on the horizon. The business, Hanging by a Thread, may soon hopefully move from the internet and into North-east craft fairs, but Amanda says that won't be until she creates more stock. She said: "I really want to do them and there are some really good ones around Aberdeenshire, and some day I will sign up, but I am just really uncomfortable in a social setting – I get really nervous.
"I have been to some fairs and everyone has a lot of stock, I just never have that. Although, I am trying to build up my portfolio."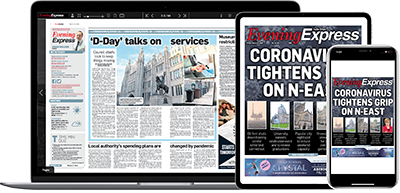 Help support quality local journalism … become a digital subscriber to the Evening Express
For as little as £5.99 a month you can access all of our content, including Premium articles.
Subscribe