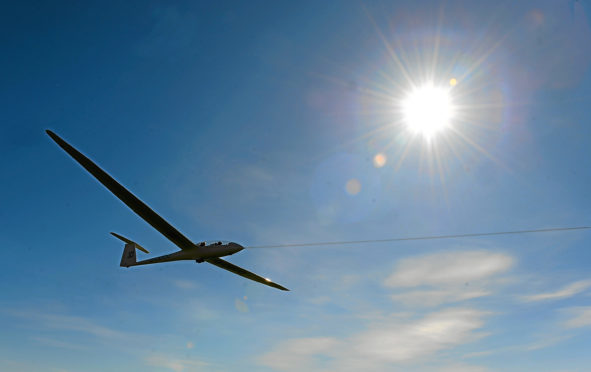 A passenger plane was involved in a "near miss" incident with a glider in the North-east, a new report has said.
The Bombadier aircraft was flying over Aboyne on the afternoon of October 24 when it came within half a mile of a glider that had taken off from Deeside Gliding Club's Aboyne Airfield.
It is not known which company was operating the plane or how many people were on board.
The Airprox board report has classed it as category C – meaning there was "no risk" of a collision.
It happened at a time when the conditions needed for good gliding were right, so lots of gliders were in the air.
The club had notified the Civilian Aviation Authority that a major gliding competition was happening that day.
The report said the pilot passing over Aboyne saw two people in a glider at the same altitude "heading in the opposite direction and approximately 0.5 nautical miles off the port wing".
It added: "(Both) pilots shared an equal responsibility for collision avoidance and not to operate in such proximity to other aircraft as to create a collision hazard." The board said a system that monitors controlled airspace in the Aberdeen area "did not detect the glider and hence the (air traffic) controllers were unaware of its presence".
The club now provides more information to gliders about airspace restrictions, requires gliders to carry moving-map devices and requires gliders to be fitted with modern instrumentation, such as GPS navigation systems.
Club chairman Mark Recht said: "I am pleased to confirm all these measures are now in place."
He added: "The club worked closely with the authorities to establish the facts and proposed mitigating actions in relation to the report.
"In the last reported year – 2016 – there were 265 Airprox reports in the UK with just under half being
category C, which is how this incident was classed.
"The board (were) commended on our proportionate and considered response to the Airprox event, and felt the measures introduced could wisely be followed by other gliding clubs operating in proximity controlled airspace."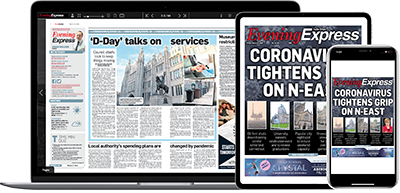 Help support quality local journalism … become a digital subscriber to the Evening Express
For as little as £5.99 a month you can access all of our content, including Premium articles.
Subscribe