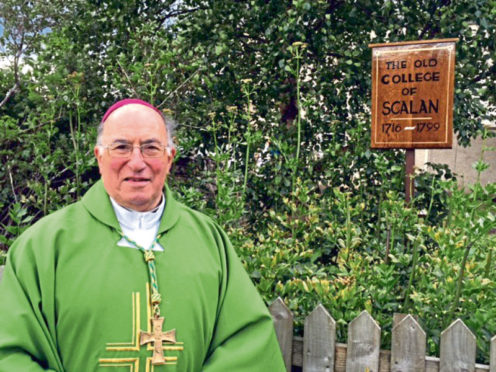 The former Bishop of Aberdeen publicly supported the nuns of Nazareth House after the Evening Express reported the horrific scale of the abuse.
Mario Conti – who is now the Archbishop of Glasgow – wrote a letter to the paper in 1997 saying he thought the allegations could not be true.
On June 10 that year, the EE revealed a police probe had been launched into the home.
Following our report the paper was bombarded with calls from former residents who revealed they too had been physically and sexually abused.
Our investigation prompted Bishop Conti to write to the Evening Express on July 2 – the contents of which were outlined in the Scottish Child Abuse Inquiry.
In her findings Lady Smith said: "He wrote a letter to the local evening newspaper (the Evening Express) overtly supportive of the sisters.
"Although he was not involved with the children's daily lives, and had not gone further into the building than the room in which he was often served breakfast after taking Mass, he nonetheless thought the allegations could not be true.
"He assumed the sisters were not capable of child abuse."
The inquiry also heard how a boy confessed to Father Conti – as he was known then – that he had been sexually abused by a man at the home in the hope the priest could help.
The report said "having disclosed the sexual abuse at confession, (the boy) was told to say a number of 'Hail Marys' and 'Our Fathers' but no action was taken" and the abuser continued to have access to the children at Nazareth House.
During his evidence to the inquiry, Bishop Conti said he had "no recollection" of the boy's confession which was said to have taken place in 1967.
Lady Smith said: "I conclude that (the boy) did make such a confession to Father Conti.
"I do not conclude that the archbishop was lying on oath; he has no doubt heard many confessions over the years and it is, I accept, possible that he has forgotten this one."
A spokesman for Archbishop Conti said: "In his evidence he pointed out that he was based in Elgin at the time he was alleged to have heard the confession concerned in Aberdeen.
"He also made it clear that no such allegations were passed to him."
During the inquiry Archbishop Conti formally apologised about what had taken place at the homes, saying he had been "blindly satisfied" children were being cared for.
A closing statement presented on his behalf said he "squarely and unequivocally recognises that for many vulnerable children taken into its care, whose stories of misery, humiliation and loneliness this inquiry has heard in all their harrowing detail, the Catholic Church in Scotland failed them in its ministry of charity."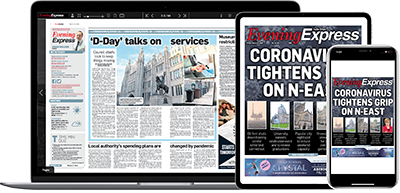 Help support quality local journalism … become a digital subscriber to the Evening Express
For as little as £5.99 a month you can access all of our content, including Premium articles.
Subscribe