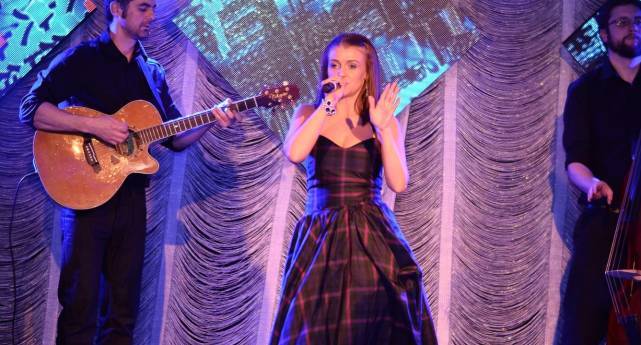 A North-east singer is preparing to perform on the same stage as X Factor's 2013 winner.
Cameron Jay, who is originally from Inverurie, will be supporting Sam Bailey as her tour comes to His Majesty's Theatre tonight.
And it will be Cameron's first performance since giving birth recently to her daughter Aria-Skye.
Cameron, 27, who was diagnosed with liver cancer at the age of 10, has given a number of charity performances in the past in a bid to raise awareness of cancer, and also took part in Courage on the Catwalk last year.
She said: "I feel like this moment couldn't have come at a more perfect time.
"I really wasn't sure where my place in the industry was when this opportunity came up.
"Sam is a great role model for me and for so many other mums out there who have maybe put their dreams on hold to focus on bringing up their children.
"She is a true rock star – touring while still being a mum-of-two.
"She is living her life, performing and doing what she loves to do and that's all I dream about; performing and making a living from entertaining others."
Sam Bailey will perform as part of her Sing My Heart Out tour at HMT tonight at 7pm.