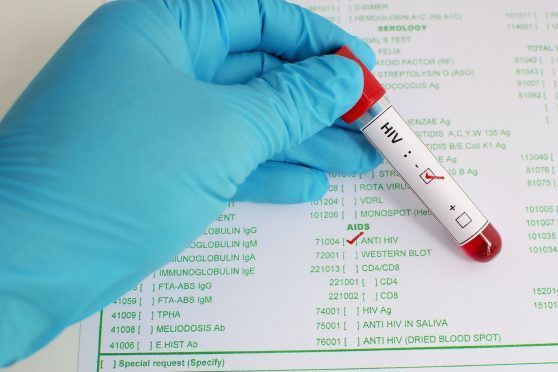 Almost 400 new cases of HIV have been reported in the NHS Grampian area during the past decade.
Between 2006 and 2016, 396 HIV tests by the health board returned a positive result for the infection.
The latest statistics from Health Protection Scotland show 30 new HIV positive individuals were recorded in the region last year – 24 males and six females.
This is up compared with 10 years ago, when 24 individuals tested positive for the infection in 2006.
Peaks for the infection in the North-east were in 2007 and 2014 when 47 and 45 HIV reports were recorded by the health board.
As of December 2016, 354 HIV infected patients attend for monitoring in the Grampian area.
Across Scotland lastyear NHS laboratories reported positive HIV-antibody test results for 285 individuals who were not previously recorded as HIV-positive.
The total represents the lowest annual figure recorded since 2003.
The cumulative total of known HIV-positive individuals ever to have been reported in Scotland is now 8,648, of whom 6,345 (73%) were male and 2,303 (27%) female.
Of the 285 HIV-positive individuals reported in 2016, 227 (80%) were male and 169 (59%) were aged between 25 and 44 years.
Last year Greater Glasgow and Clyde reported 101 diagnoses, 70 were from Lothian, 30 from Grampian and 27 from Lanarkshire.
The HPS report said: "The probable route of transmission was men who have sex with men in 139 cases. "Transmission from heterosexual intercourse in 94, and injecting drug use in 36."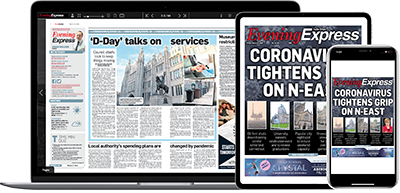 Help support quality local journalism … become a digital subscriber to the Evening Express
For as little as £5.99 a month you can access all of our content, including Premium articles.
Subscribe