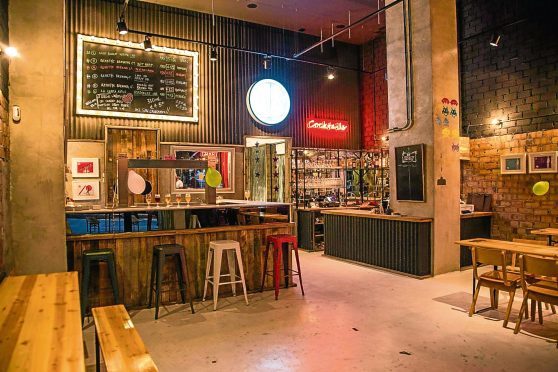 Two men are bringing a flavour of the North-east to sunny Spain by opening their very own brewery and bar in Marbella.
Mike Mair, originally from Mannofield, and Brian Cauldwell, of Ferryhill, have sought to transform the landscape of mass-produced Spanish beer by introducing southern Spain to North-east brewing skills with their brewery and bar brand Noisy Budgie.
The two friends met while living in Spain between work rotations overseas in the oil and gas industry and bonded over a shared dislike of the drinks on offer.
Mike, 44, said: "I was made redundant from my job as a supervisor in October and I had been thinking about opening a brewery for a while – the beer here is all the same and I ended up drinking things I didn't want to drink just to avoid the beer so I took my chance. Being paid off gave me the push I needed and now southern Spain is home for me."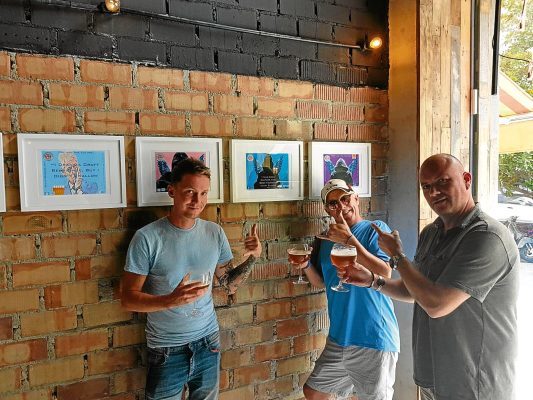 Brian, 49, chose to make the leap from his job as a drilling engineer in Qatar to give the business his full attention.
He said: "I was working abroad until April this year, because it took two years for things to get going.
"It was a really big decision, but my wife and I thought 'we have to go for it now'. That was the choice we made and I have no regrets – life is great in Marbella."
The friends employed master brewer Naz Drebot, 32, from Ukraine, who taught the pair the science of brewing.
Mike said: "Originally we didn't know a lot about beer, so we put out a call for a master brewer to join our team.
"Naz seriously impressed in his interview with his ambition and ideas for the future and he had won awards for his work in the past. We've learned a lot from him."
The two friends are often back in Mannofield and Ferryhill to visit family and friends, but they have found that the Granite City can't compete with the sun, sea and sand of Spain.
Brian said: "I visit a couple of times of year to see family, but I see my future in Spain. However, my wife and daughter are currently in Aberdeen, escaping the recent heatwave we have had, nicknamed Lucifer."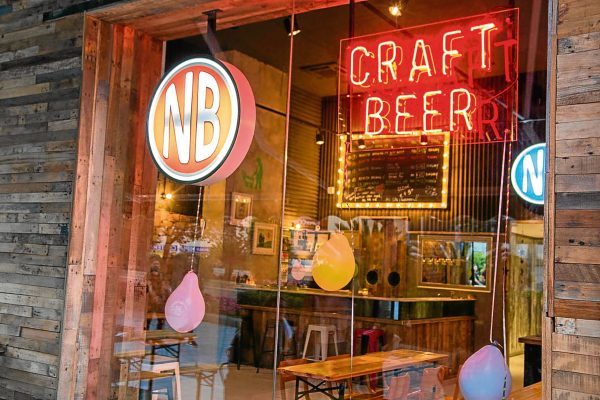 The Noisy Budgie team has so far successfully opened the bar, near Playa de Venus in the resort area of Marbella, and are hoping to have the brewery, in Fuentes de Andalucia, in operation in one month.
Mike said: "We will be serving tapas in the bar, pairing the beer to the flavours in the tapas, and even using beer in the cooking of our food.
"For now, we will be focusing on tropical, fruity beers for summer, which will be refreshing and light in the heat.
"They are very easy-drinking beers, lower in alcohol, to suit the season but we'll do what the times call for.
"We've got plans for a mandarin lager, a white IPA and a raspberry fizz and then maybe later in the year, a coconut and vanilla porter."
So far, the locals have reacted well to the fairly new idea of independently brewed beers but Mike admits that some education about the business is needed.
He added: "Brewing is new in this area of Spain, very few places sell craft beer and so education is required to explain to people why craft beer is higher in price.
"We feel, however, that the time is right and that people want to try beer like this."
Brian said: "The locals seem to love the beer, they're used to San Miguel so they're getting blown away, they've never tasted beer like this before."
The Noisy Budgie team have big plans for the future and hope to share their beer by expanding further in Spain and abroad.
Brian said: "Madrid is a big target of ours, as is Portugal which is just down the road from us in Marbella.
"In the long term, we hope to be exporting bottles, cans and even kegs to other countries in Europe, and maybe even further afield."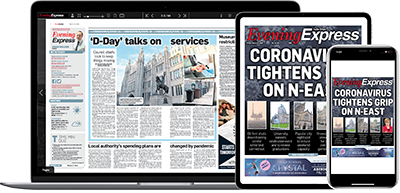 Help support quality local journalism … become a digital subscriber to the Evening Express
For as little as £5.99 a month you can access all of our content, including Premium articles.
Subscribe