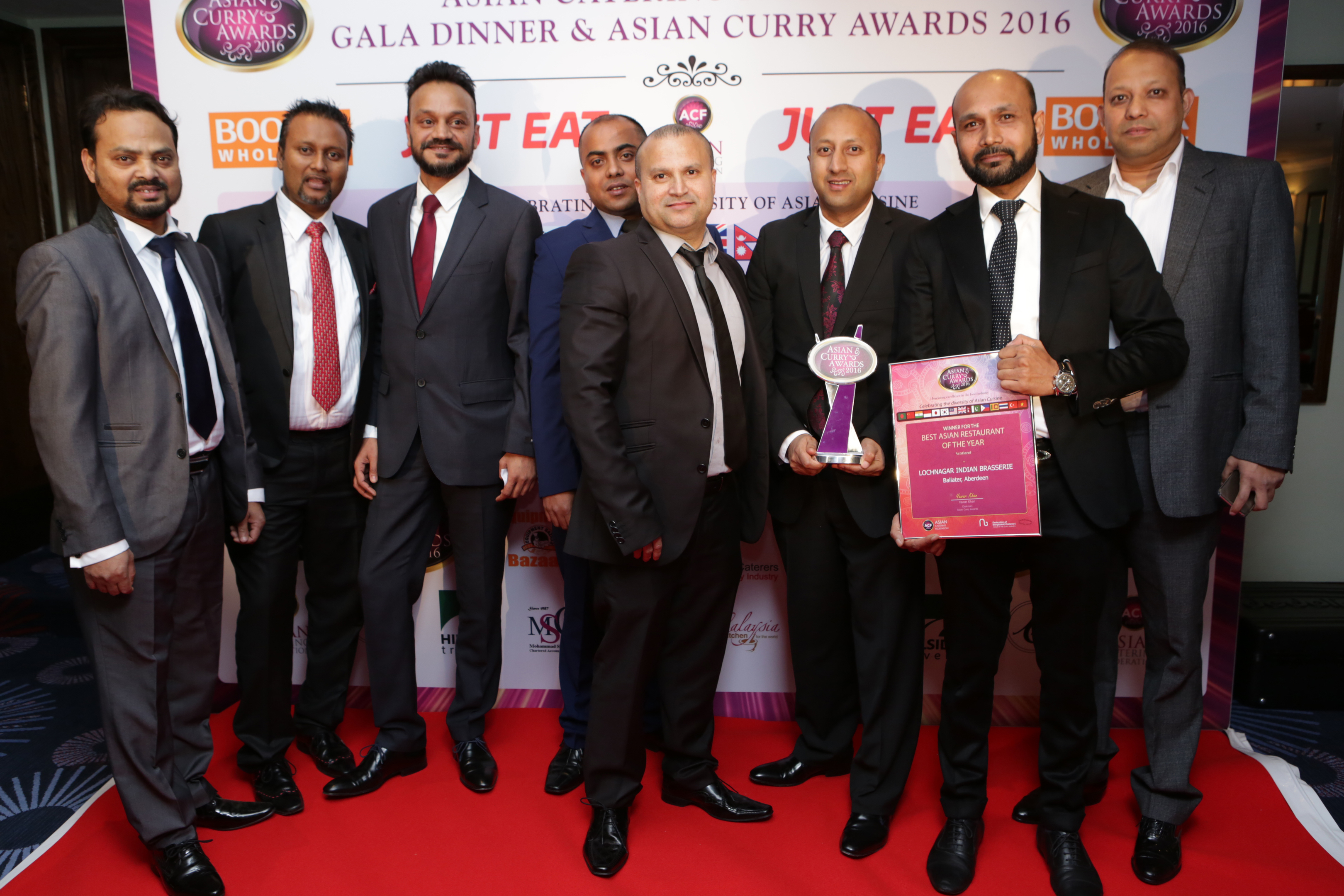 Two Indian restaurants in the North-east have been served top national awards.
Lochnagar Indian Brasserie in Ballater landed Asian Restaurant of the Year for Scotland at the Asian Curry Awards 2016.
And Rajpoot Indian Restaurant in Inverurie picked up a best newcomer award.
Jay Miah, owner of the Ballater eatery, was delighted by the win.
He said: "I'd thank all our local customers we wouldn't have won it without their votes.
"The local support has been great.
"It's been a lot of hard work.
"It was a good evening with good entertainment and I was happy to win the award.
"There were quite a few restaurants in Scotland and good ones up for it, it was a tough one to win competing with them. It was a surprise."
The boost comes following a difficult start to the year for Lochnagar after Ballater was badly hit by flooding at the turn of the year.
Mr Miah said: "The building itself was not too badly affected by the flooding but business was very, very quiet – it was worse than being flooded."
For the awards, more than 1,000 guests, including leading restaurateurs with their staff and customers, ambassadors and embassy officials, food writers, politicians and celebrities gathered for a glittering gala dinner at the Grosvenor House Hotel in London. The awards were presented by TV newsreader Kate Silverton with former Sky TV news anchor Samantha Simmons as co-host.
The Asian Curry Awards are designed to recognise the best in the industry, encouraging ever higher standards and to inspire the next generation of chefs and restaurateurs.
This year's shortlist was determined by more than 100,000 votes from spice-loving members of the public.
A team of judges, led by Pat Chapman, editor of the Cobra Good Curry Guide, toured the country to determine the winners.
Mr Chapman was pleased to witness ever higher standards in the UK's Asian restaurants, with a trend towards healthy, authentic regional dishes with modern gastro influences.
The judging criteria is heavily weighted towards the quality of the food and cooking. Additional points were awarded for ambience, customer service, community involvement and hygiene.
The awards are a joint initiative, organised by the Asian Catering Federation and Federations of Bangladeshi Caterers.