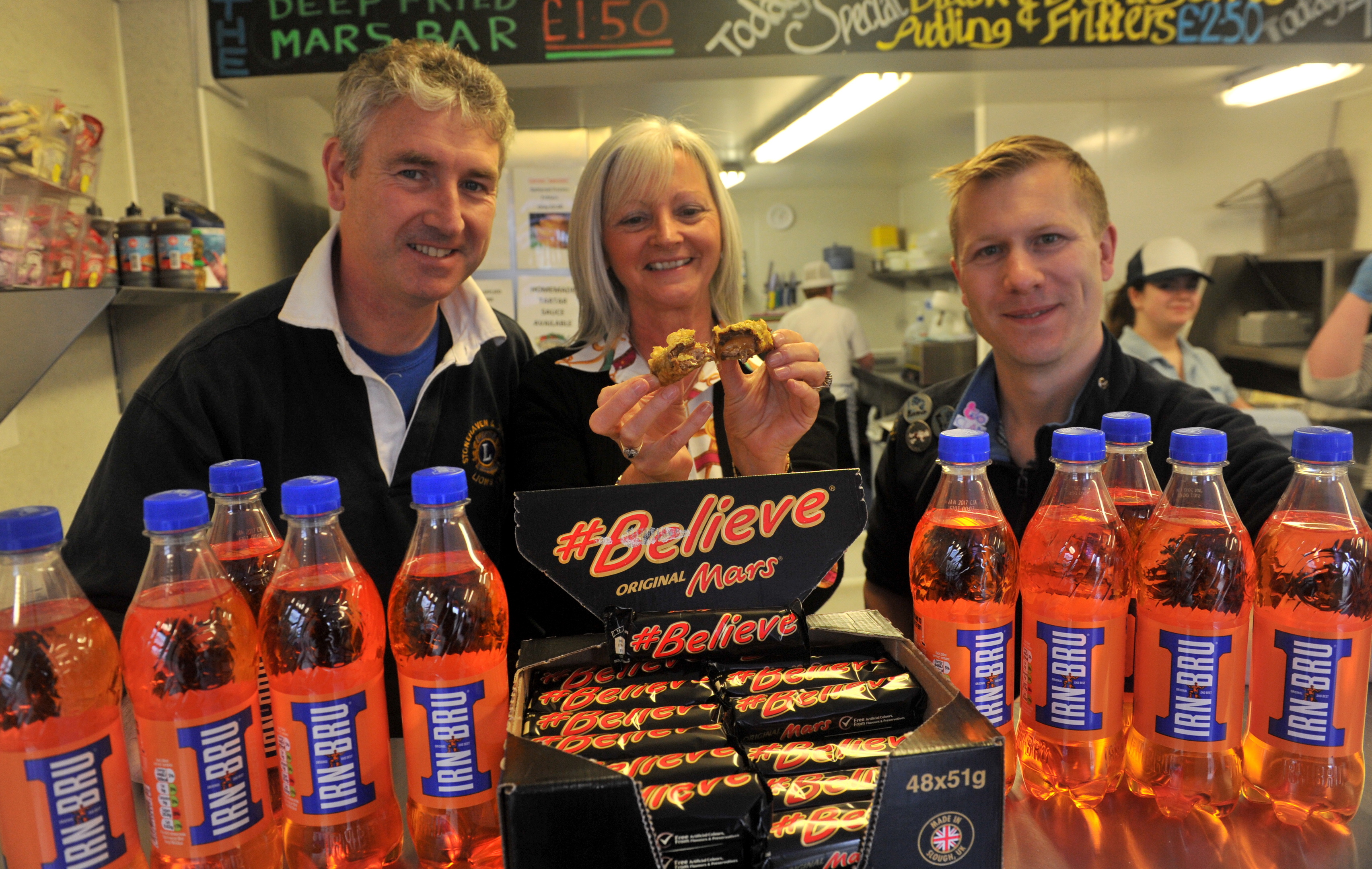 A club has had its world record request rejected – because it didn't require any skill.
Stonehaven & District Lions Club applied to Guinness World Records to see if it could set a record for the number of people eating a battered Mars bar and drinking Irn-Bru at the same time.
However, the "Fancy piece and a bru" record idea was rejected.
Members Michael Hopkins and Craig Bunyan came up with the proposed challenge.
Michael said: "We were a bit cheesed off to have our record rejected by the Guinness World Record, especially when one of the records is someone watching a TV for 94 hours. We were told our record was not a skill and I don't really see how watching a TV is a skill."
Despite the knock-back the group, which raises money for charities, local businesses and organisations through social events in the Stonehaven community, will still carry on with the challenge at the Feein' Market on Saturday, June 4.
Michael said: "We are not allowing the rejection to dampen our spirits. We are hoping that around 100 people will take part."
The owner of The Carron, a fish bar in Stonehaven where the deep fried Mars bar is said to have been invented, will batter around 100 for the challenge.
Lorraine Watson, owner of The Carron, said: "It is a bit ridiculous they have rejected it. The guys at the Lions club are just trying to raise money for local businesses in Stonehaven and I am sure the world record would have helped quite a bit. I am happy they are still going ahead with it.
"During the weekdays we normally do around 100 so doing over 100 in a short space of time will be a challenge but I am sure we will manage."
A spokesman for Guinness World Records said: "The event planned by Stonehaven & District Lions Club certainly sounds like a lot of fun and we wish them the very best of luck with it, however Guinness World Records does not monitor records for the most people eating any given food stuff.
"The act of eating is similar irrespective of the food stuff being consumed and it is not unusual for people to eat together in large numbers."