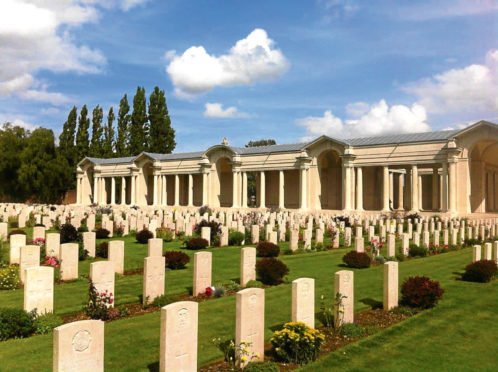 The mystery over the remains of a World War 1 soldier deepened today after the Evening Express uncovered evidence the Aberdeen man died in hospital and not on the battlefield.
The Ministry of Defence's Joint Casualty and Compassionate Centre (JCCC) launched an appeal after remains were discovered near Garvelle in northern France.
They were thought to be those of able seaman James Cameron Robertson, who lost his life during the Battle of Gavrelle on April 28, 1917, and whose body was never found.
However, the Evening Express searched its archives and found a death notice for James, which stated he died "in a French Hospital".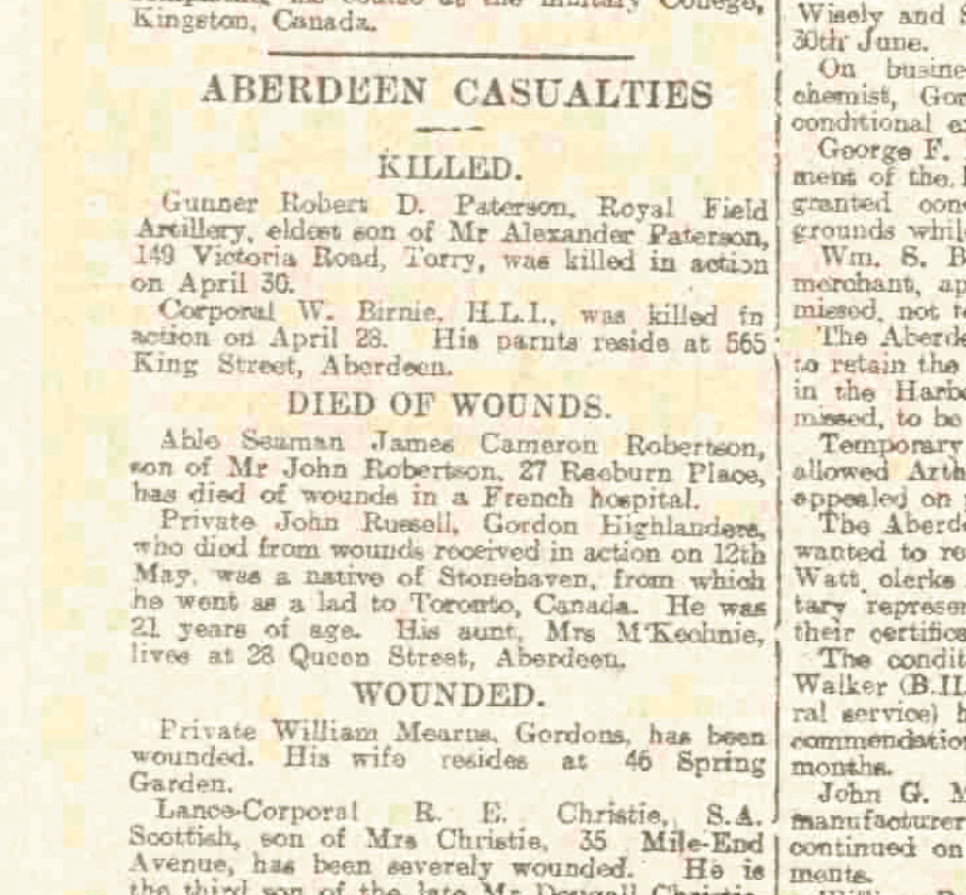 The article appeared in the Aberdeen Daily Journal on May 19, 1907 – 21 days after his death.
It also matches with information the JCCC released, including his last known address – 27 Raeburn Place – and father's name.
James is currently commemorated on the Arras Memorial in France.
A JCCC spokeswoman called our fresh information "very interesting".
She said: "It suggests that James was initially injured and then removed to a French hospital.
"Looking at the remains in situ and their location, would suggest that the sailor was killed in the trench.
"If James died at a hospital then you would assume he would have had a proper burial – which makes it equally strange that he has no known grave."
Born in Aberdeen in 1891 to John Mckay Robertson and Helen Cameron, James joined the Royal Naval Division.
If the remains are James' his family will be invited to attend a full military burial service in July.
The spokeswoman added: "Even though it is looking much less likely that it is James' remains that we have found, we will still keep searching for a next of kin, just in case.
"James was, previous to this article, our strongest candidate."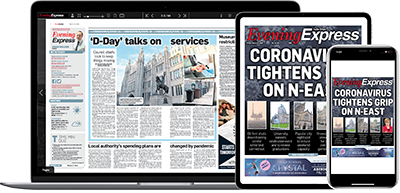 Help support quality local journalism … become a digital subscriber to the Evening Express
For as little as £5.99 a month you can access all of our content, including Premium articles.
Subscribe