A charity founder and runner from Aberdeen has made an unexpected appearance on BBC1's The One Show.
Myles Edwards, who co-founded children's charity the Gathimba Edwards Foundation, was filmed in the crowd at the royal wedding being given an impromptu lesson in sign language by 14-year-old Reuben Litherland, who has been deaf since birth.
Myles and Reuben were both invited to Prince Harry and Meghan's wedding in the grounds of Windsor Castle on Saturday in recognition of the work they do for their respective communities.
Reuben, from Derby, received his invitation to mark his work for the deaf community.
In the TV clip which aired on Monday evening, Reuben can be seen giving an impromptu sign language lesson to Myles.
Myles said: "I hadn't even realised that I was on the programme.
"A few of my friends messaged me to let me know that they had seen me.
"I met Reuben at the wedding and I asked his mum what brought them there and she told us that he had taught his classmates at school sign language.
"I asked him if he could teach me how to say my name.
"His mum was filming it at the time but I thought it was just for her – I had no idea it would be going on TV!
"After that, someone mentioned that we had been on the One Show."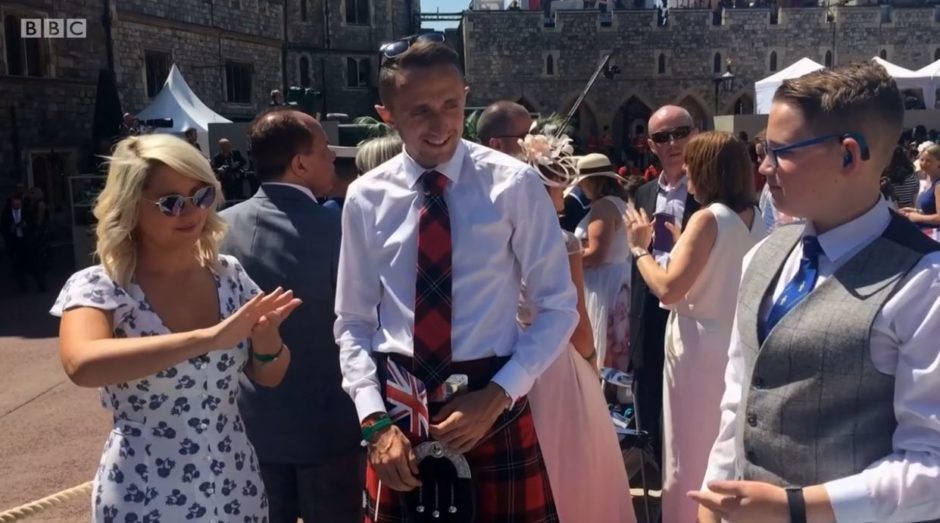 Myles, 29, said that he was delighted to receive his lesson and was impressed by Reuben's work.
He said: "It was really cool to learn a bit about it.
"I've always been keen to learn sign language – I just think it would be really interesting and handy to know.
"So to get a wee lesson was brilliant.
"It was a pure coincidence.
"We were standing in the same part of the grounds as the ceremony was being aired and where the carriage came through.
"I noticed his mum was signing to him and I just struck up a conversation about it.
"It was a really friendly atmosphere. A great place to meet like-minded people since everyone there had something in common by being community-focused.
"I'm looking forward to giving the episode a watch when I get home."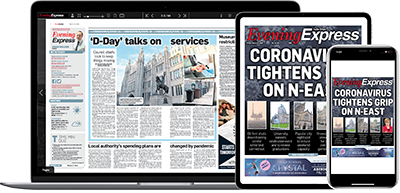 Help support quality local journalism … become a digital subscriber to the Evening Express
For as little as £5.99 a month you can access all of our content, including Premium articles.
Subscribe