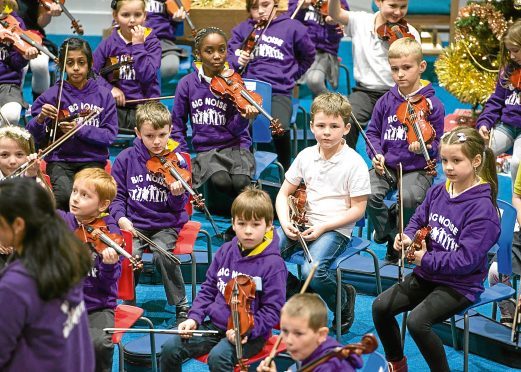 A £2 million music initiative in an Aberdeen community is helping transform children's lives, according to a new report.
Big Noise, which started in Torry in June 2015, has been hailed in an independent report over the impact it has had on kids.
The six-year project sees pupils in primary one and two receive musical tuition and primary three pupils taught to play violin, viola, cello or double bass by trained musicians.
Research reveals that Big Noise Torry has enhanced participants' ability to learn in school, as well as improving emotional wellbeing.
The independent study, led by the Glasgow Centre for Population Health (GCPH), also identified improvements in the confidence and self-esteem of those taking part, as well as the acquisition of a range of social and life skills.
Run by Sistema Scotland with funding from Aberdeen City Council and the Postcode Lottery, Big Noise Torry is Sistema's third orchestra.
Pupils and pre-school children in Torry's Walker Road and Tullos primaries visit Torry Academy after school to take part in the orchestras.
The report researched 130 of the children taking part and had a number of findings including a higher attendance at school for participants.
Laura Horn, team leader at Big Noise Torry, said: "It has been amazing to be part of Big Noise Torry.
"We received a great response from the community and the schools. For me, I have seen big change in some of the pupils that I deal with. It was all about finding what worked for them and this report is an independent body recognising the work that we do."
Other findings include teachers reporting improvements in academic and behaviour skills including listening and concentration.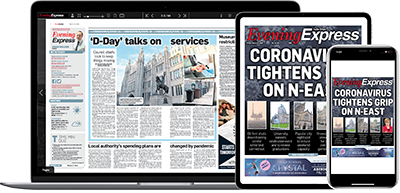 Help support quality local journalism … become a digital subscriber to the Evening Express
For as little as £5.99 a month you can access all of our content, including Premium articles.
Subscribe