Video: First look inside Aberdeen's Music Hall after £9 million revamp
People will stop in their tracks and say "wow" when they step inside Aberdeen's Music Hall tomorrow after its £9 million renovation.
So says Jane Spiers, chief executive of Aberdeen Performing Arts, as the first images are unveiled of the spectacular changes to the Union Street venue, with thousands of people expected to see the revamp for themselves in tomorrow's Stepping In celebrations.
Jane, who has spearheaded the renovation, said: "I think the city is ready for the Music Hall to reopen, there's an excitement building.
"We're very much looking forward to welcoming people back through the doors," she added.
"It has been an absolute privilege to deliver the project for the city… and it does look amazing."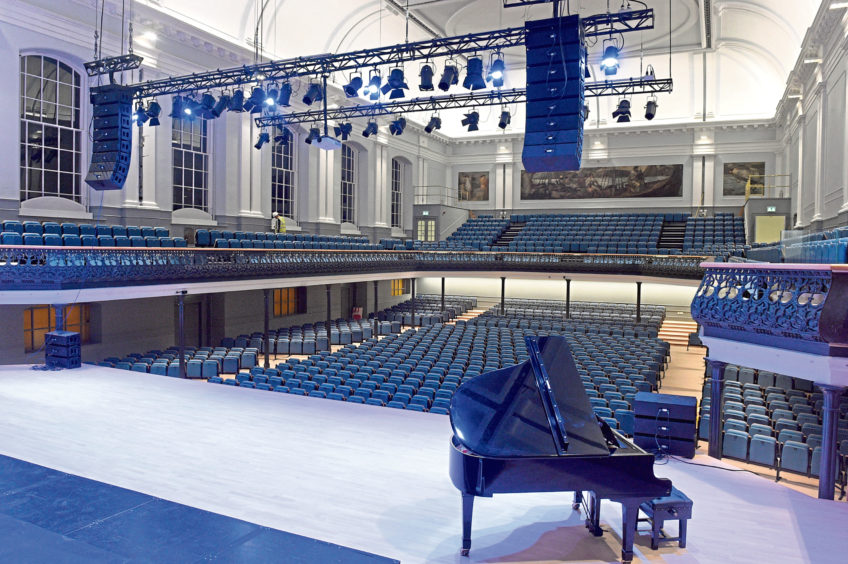 She added people will find a Music Hall for the next generation, with new performance spaces, new places to eat and drink, and new learning and community opportunities.
"What they will find is a completely inspirational space for artists and for audiences, really from the moment you walk in the door there are wow factors," she said.
"In general, it's much more uplifting. It's brighter, it's lighter, we've revealed windows where we can, we've removed solid walls and replaced them with glass."
Jane said the transformation will be obvious even before you enter the building with the vestibule housing a massive video wall, a digital art space showing commissioned works. The first will be a swirling collage of memories and images from the history of the Music Hall.
"It will be the first thing you see. In fact, even from the street when you pass you will never miss the Music Hall again, because when you look in you will see this fantastic screen that displays artwork – so that's a wow factor," she said.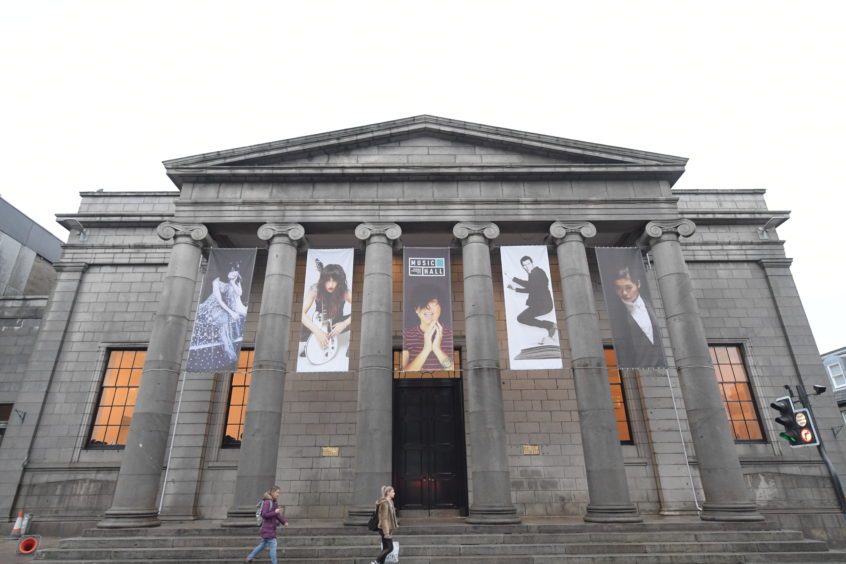 Jane added one of the big reveals will be the "beautiful" restoration and transformation of the Music Hall's auditorium.
She said the work had "unpeeled" some layers of the concert hall, rolling back some of the work of a 1980s refurbishment, all while keeping its perfect acoustic.
"I know people are sensitive about how it looked, but the truth of the matter was that the 1980s refurb was not a restoration. The Music Hall never looked like that.
"It didn't have wallpaper and stencils and it wasn't pink and green," she said.
"We have peeled all of that away and tried to make the walls a backdrop for the beautiful Strachan murals. It's off-white and pale greys and we have restored all the cornicing. There's feature lighting on the murals."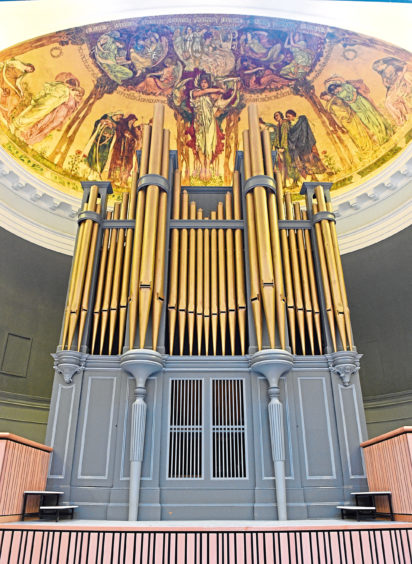 The hall has been completely re-floored, the stage upgraded, the organ painted, with new more comfortable concert hall seating and new feature lighting.
By creating a new basement level to house facilities such as toilets, the project has created new spaces for performance.
Jane said the additions include the Big Sky Studio, which will host events such as Six O' Clock Sessions for music fans, or writers in conversation at lunchtime.
The Tutti Studio will offer classes and participation for groups of all ages. Jane said: "We have never had a learning space in the Music Hall before so we will be able to welcome children, young people and communities to do work."
Also, the Music Hall's round room has now been transformed to Rondo, a restaurant offering pre-concert dining, while the Coda cafe bar will have light bites and drinks on offer all day.
Other upgrades include access for all, with a new ramp and stairlift. There will be more exhibition spaces making the Music Hall more than just a venue for performing arts.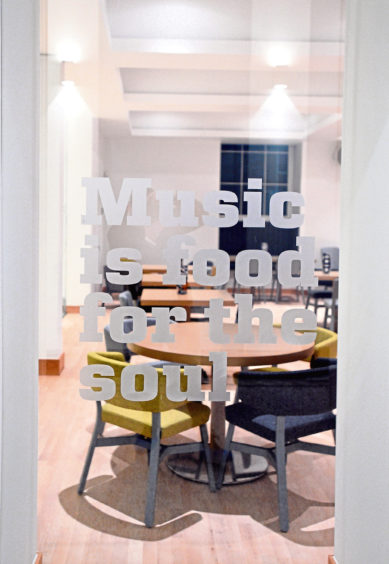 Jane said the changes will make the Music Hall a compelling space for artists to visit too, helping bring big-name artists to the city while attracting more diverse audiences.
But above all, she wants the Music Hall to be a place people feel is for them and where they want to be.
"What we have created is somewhere people want to be and hang around, not just in an evening but all day, whether you are coming with a friend for a glass of wine or coffee in Coda, or going to a show and you turn up early to meet friends," she said.
"I want people to see and feel there are so may things they can do in the Music Hall now. It's much more than just buying a ticket for a gig."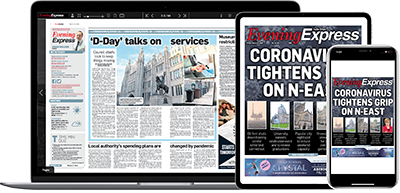 Help support quality local journalism … become a digital subscriber to the Evening Express
For as little as £5.99 a month you can access all of our content, including Premium articles.
Subscribe