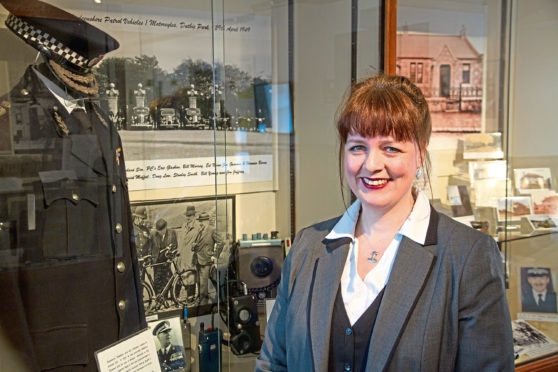 A north-east museum is celebrating its 20th year – with an exhibition of how much has changed.
The Insch Connection Museum, located in the town's old railway station, will take a look back at the town over the years.
The museum, which opened in 1998, also houses the town's archives which often prove usefeul to residents.
Henrike Bird, the curator of the museum, said: "It's an archive for Insch and it also houses a changing exhibition every year.
"Many people in the town use the archives when they buy a new house in the area or something.
"This year's exhibition is all about Insch, but we have had many different types of exhibitions, like last year we looked into the police forces of the north-east.
"But this year, because of our anniversary, we thought it would be best to stay local."
The museum aims to show the ways that the town has changed in the past two decades, with one of the pieces featuring a series of old and new photographs.
Henrike said: "We sent the photographer around the town, and asked him to take the same photos that were taken 20 years ago.
"It's really quite surprising, because we could really see how much the town has changed."
The museum is run by volunteers, meaning that the times it can be opened are limited.
It was built inside a derelict building that was supposed to be torn down in 1996 before being spared by Aberdeenshire Council.
Henrike said: "Thankfully Aberdeenshire Council saved it. One of the conditions of it being saved was to put a heritage centre in it, and that's what we are.
"We're very proud that we've been here for 20 years and it's getting better and better."
To celebrate the anniversary, the museum will be holding an open day on September 22, following a successful trial earlier this year.
Henrike said: "The first one was a complete trial, we just opened the doors in May, and so many people came in. It was really nice.
"So we wanted to do the same to celebrate the anniversary."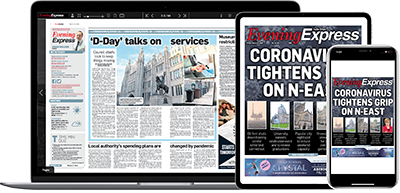 Help support quality local journalism … become a digital subscriber to the Evening Express
For as little as £5.99 a month you can access all of our content, including Premium articles.
Subscribe