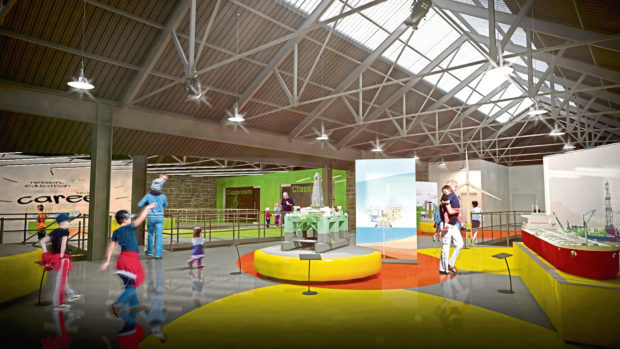 A north-east science centre is to benefit from Scottish Government funding.
It was announced that £2.6 million in funding would be committed to the four science centres in Scotland – Aberdeen, Dundee, Edinburgh and Glasgow.
For the 2018/19 financial year, the Aberdeen Science Centre will receive a £287,500 slice of that pot.
It comes after the centre welcomed 56,024 visitors in the 2017/18 season – an increase of almost 2,000 on the previous year's figures.
The attraction is also set to move to a temporary city centre location while it undergoes £4.7m renovations.
It was announced in July that bosses have signed a lease with the Bon Accord Centre to take over 107 George Street, the former Co-op supermarket.
Refurbishment includes an exhibition and corporate space expansion, which will lead to the creation of an educational resource and visitor attraction.
Chief executive of Aberdeen Science Centre Liz Hodge said: "We are absolutely delighted that we are getting funding again.
"It's a real boost to the centre and enables us to engage with as many people as possible.
"It's such an exciting time for the centre at the moment, and to have that amount of funding again this year is hugely useful in us being able to continue with our work."
Deputy First Minister John Swinney said: "Scotland is the only part of the UK to provide annual support to science centres, ensuring they can continue to introduce science to new audiences.
"It is fantastic to see continuing growth in visitor numbers, due in no small part to the range of interactive events on offer to attract people of all ages as well as evenings for adults, themed takeovers and local community-led activities.
"The science centres also have an important role to play in delivering our STEM Education and Training Strategy.
"I am pleased that we will continue to work together to achieve our shared goal of supporting people's engagement with science, technology, engineering and maths throughout their lives."
Scotland's chief scientific adviser Professor Sheila Rowan said: "Science, technology, engineering and maths impact on our lives every day and science centres are great places to find out more.
"Through hands-on exhibitions, workshops and events, people of all ages can explore and keep learning about our world and beyond."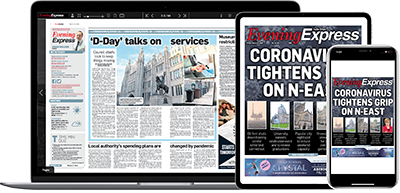 Help support quality local journalism … become a digital subscriber to the Evening Express
For as little as £5.99 a month you can access all of our content, including Premium articles.
Subscribe