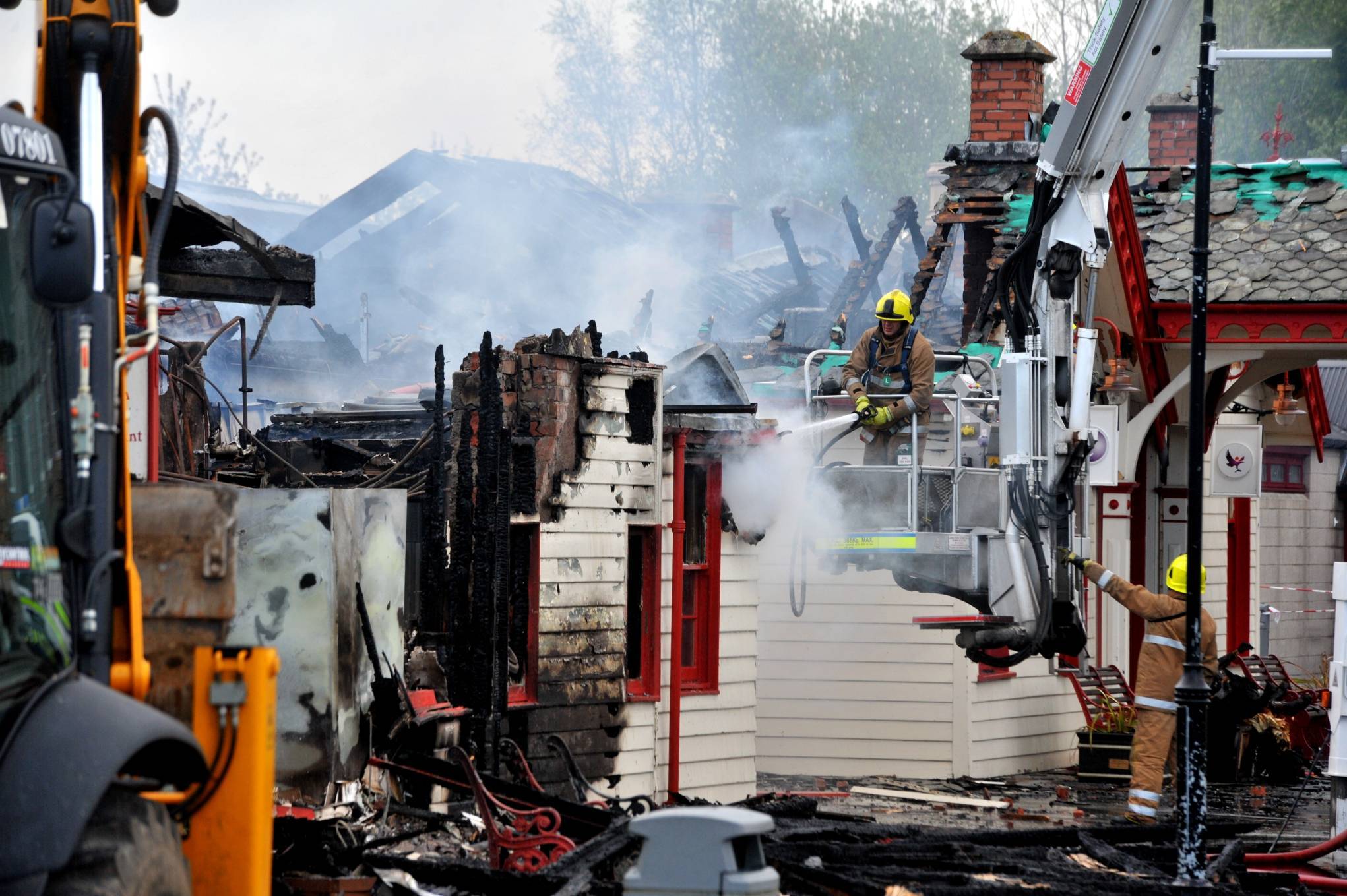 A REPLICA of Queen Victoria's royal carriage has been saved from a fire which ripped through a village square.
Around 50 firefighters spent more than three hours battling the fire in Ballater's Station Square.
The village's train station, which was used and visited by a number of members of the royal family, has been almost destroyed.
Station manager Colin Laing, who is based in Portlethen, said: "Most of the building has been completely destroyed.
"The Queen's replica carriage has been saved from destruction although there is slight damage.
"We also managed to save a number of display cabinets.
"There's been quite a lot of damage to the museum itself.
"We fought to stop the fire spreading to nearby properties and were very successful at that.
"It was a very challenging incident and I have nothing but praise for the crews that attended.
"There will be an investigation launched into the incident."
A VisitScotland spokeswoman, said: "We are currently assessing the extent of the damage and will review our service once the picture is clearer.
"It is terrible that this beautiful old building has been destroyed but we are thankful that no one has been hurt."