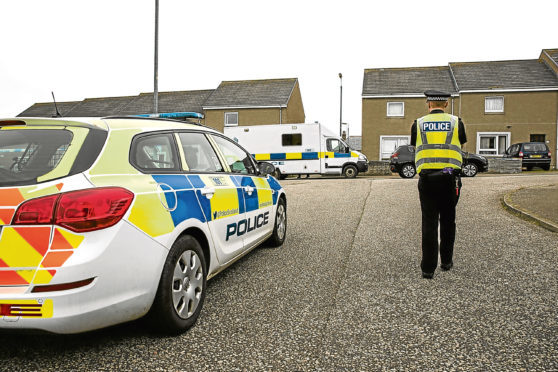 A forensics expert told a murder trial that a North-east dad's blood was found on a top and trainer belonging to one of the men accused of killing him.
Julie Goodeve was giving evidence at the trial of John Henderson, 47, Gary Martin, 37, Joseph Martin, 40, Thomas Martin, 45, David Graham, 46, James Connor, 52, and Dean Leech, 25. They deny murdering 39-year-old Gary Clampett by hitting him with knives, a machete, a sword, a chain, a hammer, a crowbar, a wrench, a stick, bats, golf clubs, poles and a metal bat at Fernie Place, Fraserburgh, on June 18, last year.
Forensics expert Ms Goodeve told prosecutor Paul Kearney she had examined clothing from Joseph Martin. She said: "Blood on the top and the left trainer matched that of Mr Clampett.
"In my opinion the findings on Joseph Martin's top and footwear points to contact with a surface bearing blood matching that of the deceased, for example contact with the deceased himself as he bled.
"One explanation is that Joseph Martin was close to the deceased as he was struck while bleeding."
She also told the jury at the High Court in Glasgow that blood matching Mr Clampett's was also found on a cap discovered lying on a driveway in Fernie Place.
There were two minute blood spots on the peak of the cap and a bloodstain on the side. Ms Goodeve said an examination of the cap revealed DNA matching that of Thomas Martin.
She was asked by Mr Kearney: "You say in your report this could mean the regular wearer of the cap was Thomas Martin." She replied: "Yes, that's right."
The court heard DNA matching that of Thomas Martin was also found in nail clippings taken from Mr Clampett's right hand.
Under cross-examination by Donald Findlay QC, Ms Goodeve agreed that there was no way to date bloodstains and that someone's DNA could be found on an item – even if they had never touched it – by secondary transfer.
The jury also heard a jemmy and a sword were recovered by police from Fraserburgh Harbour. Both were examined for blood and DNA.
No DNA was found, but there was a reaction to a test for blood on the sword.
Ms Goodeve admitted that there was no way of telling if the reaction to blood was accurate or even if it was human blood.
She said: "Both items were fairly well rusted."
The trial continues.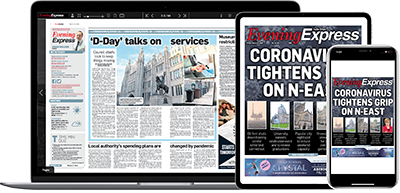 Help support quality local journalism … become a digital subscriber to the Evening Express
For as little as £5.99 a month you can access all of our content, including Premium articles.
Subscribe