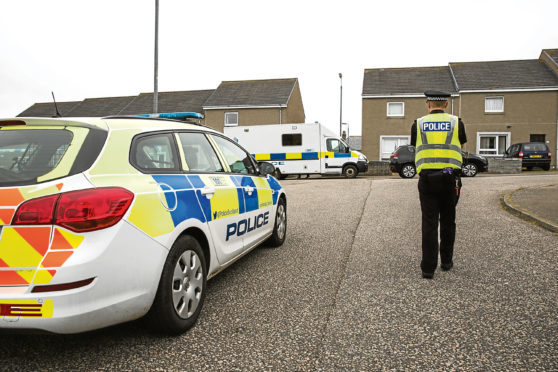 The jury in the trial of the men accused of murdering Gary Clampett have been urged to return a verdict of culpable homicide for the man who struck the fatal blows.
John Henderson, 47, Gary Martin, 37, Joseph Martin, 40, Thomas Martin, 45, David Graham, 46, James Connor, 52, and Dean Leech, 25, have been on trial at the High Court in Glasgow for more than a month.
They all deny the charge of murdering Mr Clampett by hitting him with knives, a machete, a sword, a chain, a hammer, a crowbar, bats, golf clubs and poles at Fernie Place, Fraserburgh, on June 18.
Henderson admitted killing Mr Clampett by stabbing him and offered to plead guilty to culpable homicide at the beginning of the trial, but this was rejected by prosecutors.
All seven men have been accused of acting with a "common purpose" of killing, or committing serious violence, against the dad.
However, Henderson's defence counsel Keith Stewart QC told jurors yesterday the prosecution's claims were not supported by the evidence.
He said Henderson was "a moment away" from not going with three of the accused in a car which travelled to Fernie Place from Gary Martin's home at about 3.50am, but made the "fateful decision" of joining them, armed with a knife he had taken from the kitchen, because he was scared of being left alone.
Mr Stewart reiterated Henderson's evidence from earlier in the trial that he had concealed the blade in his pocket and none of his co-accused knew that he was carrying the weapon.
He said when they had arrived at Fernie Place, Mr Clampett, his wife and Rena Sutherland were the aggressors and walked towards their vehicle.
Mr Stewart told the jurors the Clampetts had been "waiting for their chance to commit violence against members of the Martin family".
He said Henderson had struck out at Mr Clampett while being chased and was unaware he had connected with the blade, nor did the latter appear to show any signs that he was aware he had been hit.
Mr Stewart told the jurors that if this was a concerted attack it would not have been Henderson – a non-violent man with poor physical health – that would have been "trusted" with carrying out the fatal attack.
Advocate depute Paul Kearney told jurors earlier in the day that all seven men had carried out a significant attack with "brutal efficiency" and a "common purpose".
Mr Kearney said every single accused was linked to Mr Clampett's murder through either forensic evidence and CCTV, motive, circumstantial evidence, eye-witness testimony or a combination of the four.
He urged jurors to convict the men of murder.
The trial, before Lord Beckett, continues.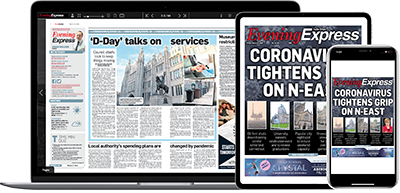 Help support quality local journalism … become a digital subscriber to the Evening Express
For as little as £5.99 a month you can access all of our content, including Premium articles.
Subscribe