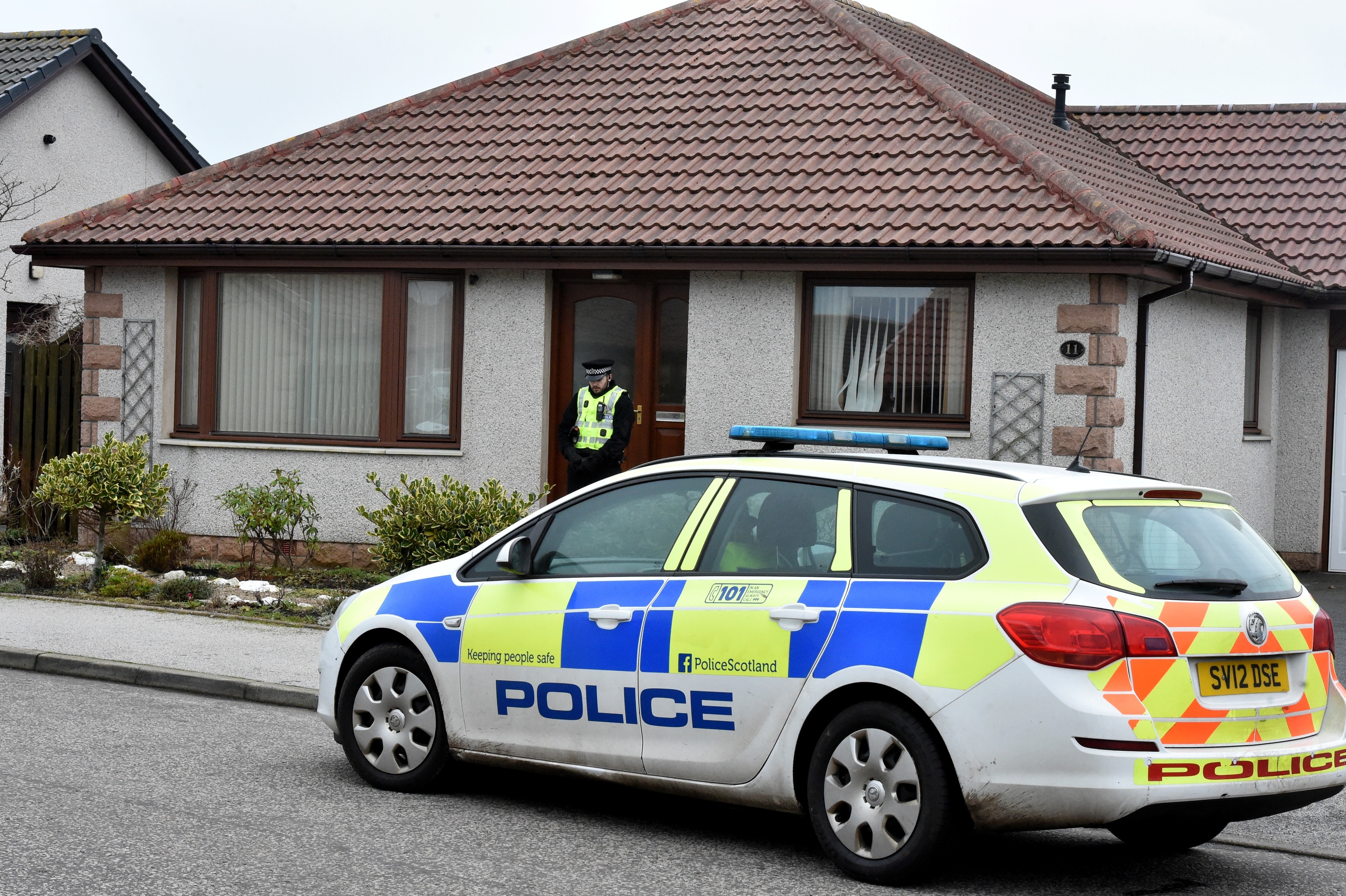 The former girlfriend of a man accused of murder told a court that he attacked her during a weekend away and she did not go for help because she was "scared".
Gary Crossan is on trial at the High Court in Aberdeen accused of murdering his stepfather Malcolm Wright in Peterhead's Peter Buchan Drive on January 26 this year.
The 31-year-old is also accused of a string of other charges including earlier assaults and attempted murder against the same man.
Crossan denies all the charges against him.
Lynsey McKeachan, his former partner, was giving evidence at the trial for the third day, and had claimed earlier in her evidence that a week before the alleged incident, he attacked her while the pair were having a week-end away at Meldrum House Hotel.
She claimed they got there on Friday evening and, while they were drunk, he pinned her against the floor.
But yesterday, defence counsel Shelagh McCall asked her why she hadn't run away from him afterwards. She said: "After the incident, did you go outside for a cigarette?"
Miss McKeachan replied that she had.
She went on to ask her: "If what you are describing happened, why did you not go and get help?"
Miss McKeachan replied: "Because I was scared."
The advocate went on to ask her: "The next morning when you got up, you had your car there – you could have driven away and left him."
Miss McKeachan replied: "Yes."
Later in the day, she was asked questions about the events of January 25 and 26.
The court heard earlier in the trial that she gave Mr Wright and Crossan a lift back from the Grange Inn pub late at night and left the property after an argument between the two men.
Miss McCall asked if she was aware of Mr Wright having photos of her bank card and driving licence on his phone. She denied knowing this.
She subsequently asked: "When you were in the kitchen alone with him, did you have an argument with him?"
Miss McKeachan replied: "No, I had nothing to argue with him about."
Miss McCall asked: "Did you push or punch Raggie (Mr Wright)?"
She denied she had and the trial continues.