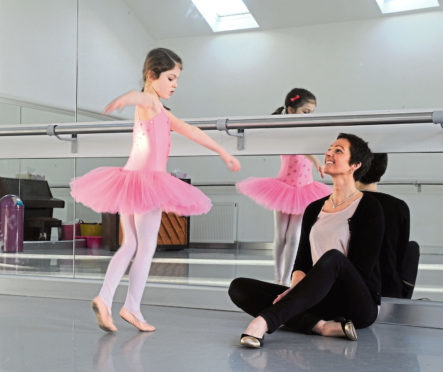 An Aberdeen woman who underwent a blood transfusion while battling breast cancer has written a poem to appeal for donors to come forward.
Jemma McRae, who is a dance teacher and owner of Academy Street Dance Studio, received a transfusion while undergoing chemotherapy after developing a skin infection.
Mum Jemma, 42, was diagnosed with breast cancer in 2014, which 14 months later developed into secondary breast cancer.
She received the transfusion as her red blood count was low after she caught a skin cellulitis infection.
Jemma, who is mum to eight-year-old Izzy, began writing poems while undergoing weekly chemotherapy and has penned a new one to thank all the staff who cared for her.
She said: "Over the last three or four years I have been making up poems. I just want to do anything I can to help.
"My red blood cell levels were too low when I was going through chemotherapy so I had to get a transfusion."
Despite going through the treatment, Jemma has remained active and has continued to run her dance classes.
She has also been fundraising for Friends of Anchor for a number of years and has raised more than £12,000.
She said: "I've done a lot for Friends of Anchor, they used my studio for Courage on the Catwalk, and then I was actually in Courage on the Catwalk. They had their masked ball and I had ballerinas perform at that."
The poem has now been posted on the Scottish Blood Transfusion Service's Facebook page to raise awareness of the need for donors.
Jemma said the transfusion has improved how she feels and appealed for members of the public to give blood.
She said: "I'm delighted to have much more energy after the blood transfusion.
"I'm very grateful to all of the amazing team at Aberdeen Royal Infirmary and to the donor whose blood I received.
"Please, please give blood."
Kimberley Petrie of the Scottish National Blood Transfusion Service, said: "Jemma's story highlights how important giving blood is.
"Please visit www.scotblood.co.uk or call 0345 90 90 999 to book your appointment to save a life."