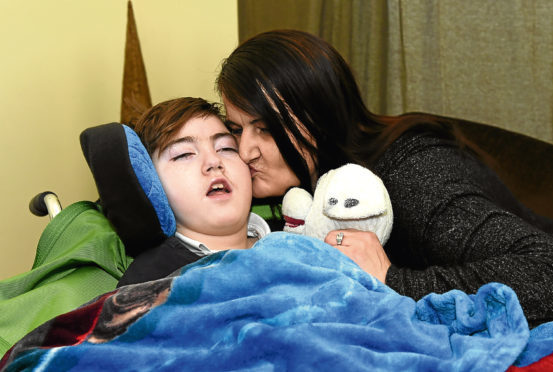 The mum of a severely disabled boy has thanked the Evening Express for helping restore the heating at her Aberdeen home, describing it as like "a second Christmas".
We reported on Tuesday that Karen Robertson had been without hot water at her house in Sheddocksley since early November – and had been without heating for a the week.
The 50-year-old expressed concern that, without heating, the health of her disabled son Kieran, 14, could deteriorate during the current cold snap, as he suffers from lung problems.
Sanctuary Scotland had been trying to fix the problem since November and, within 24 hours of the Evening Express report, the problem was fixed.
"They fitted a new boiler and we now have heating and hot water back. I couldn't believe it – it was like a second Christmas," said Ms Robertson.
She added: "The first thing I did was run a hot bath.
"People take heating and hot water for granted but, when you're deprived of it for a while, you really learn to appreciate it."
The fix means Kieran, who has been having showers at his school, Orchard Brae, can now have showers at home for the first time in four months.
Kieran is wheelchair-bound and suffers from epilepsy and a serious lung condition. Last April, he spent three weeks in intensive care suffering from double pneumonia.
"It's just a weight off my mind, having it fixed," said Ms Robertson, who is a full-time carer for Kieran and also has another son, Jack, 15.
She added: "Knowing Kieran and Jack will now be warm in the house is a massive help."
Sanctuary Homes first tried to tackle the problem when Ms Robertson reported it in early November. Several engineers have fitted new parts to the old boiler, but none worked.
The housing provider told the Evening Express it would try fitting one more part and, if that did not work, it would fit a new boiler – which it did.
A spokesman for Sanctuary Scotland said the firm was pleased the issue had been resolved.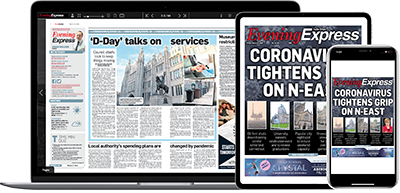 Help support quality local journalism … become a digital subscriber to the Evening Express
For as little as £5.99 a month you can access all of our content, including Premium articles.
Subscribe