A mum is organising a swap event for families hit by the oil downturn in the run-up to winter and Christmas.
Former children's nurse Rachel Soplantila is behind the idea, with the help of other mums and David Fryer, chairman of the management committee at Old Torry Community Centre, where the event will be held.
The Shwop event – on Saturday, October 29, between noon and 3pm – will see people donate good-quality clothes and toys which are no longer needed and swap them for other items.
For more on this story visit EnergyVoice.com
More information can be found at facebook.com/ShwopAberdeen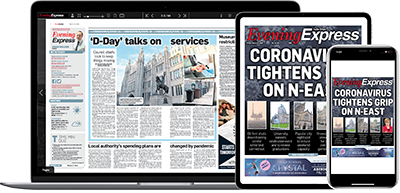 Help support quality local journalism … become a digital subscriber to the Evening Express
For as little as £5.99 a month you can access all of our content, including Premium articles.
Subscribe