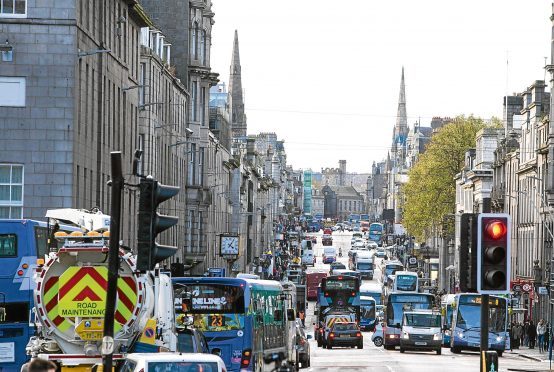 An event showcasing a petition to create a segregated cycle path on Union Street is set to take place tomorrow.
Rachel Martin, from Ferryhill, decided to start the document after concerns over the safety of cyclists in bus lanes on one of the city's busiest streets.
Tomorrow, Rachel will be at the King Edward Statue on the corner of Union Street and Union Terrace between 11.30am and 12.30pm.
There will be a paper petition to sign, which urges Aberdeen City Council to install a segregated cycle path from Castlegate to Holburn Street.
The 42-year-old said: "I'm really just a concerned mum. I've got two children – 11 and eight – and I wouldn't let them cycle on Union Street.
"It's not appropriate for a child to cycle with a bus.
"I've been writing to the council for a few years now and they've been supportive, but there's no plans to build a segregated bike path.
"I've started the petition off on Union Street, as it's very long and it's a really great stretch of road, as you can't stop, or park on it – cars are just going straight through."
Rachel hopes a cycle path on the street would encourage more people to take to their bikes, and could also be used by people with mobility scooters.
She added: "Union Street is the centre of our city and it starts the idea for everywhere else like the beach or Duthie Park – but you've got to start somewhere.
"I'm not someone who is super active, I just use my bike to get places, like the shops or a restaurant.
"I'm just a normal person trying to get places.
"I think it would be very useful."
She added on the day there will be a petition to sign, and signs displayed.
Rachel said a cycle path on one of the city's main streets would just be the start.
It is hoped that if it takes off, there would be more cycle paths integrated into major streets around the city.
The petition is paper only, and will be available for people to sign at the statue tomorrow.
Aberdeen City Council declined to comment – saying the authority would not do so before it receives the petition.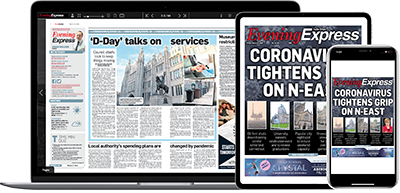 Help support quality local journalism … become a digital subscriber to the Evening Express
For as little as £5.99 a month you can access all of our content, including Premium articles.
Subscribe