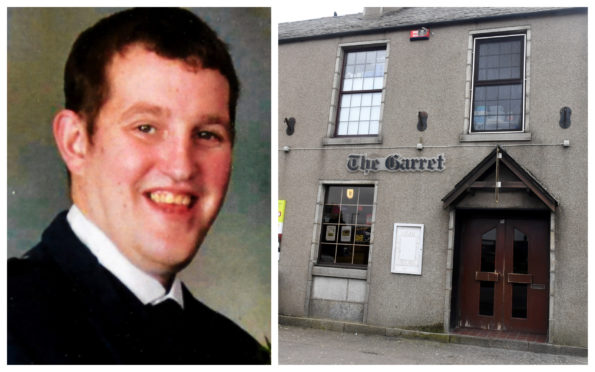 A mum has paid tribute to her son after he died outside the north-east bar he ran.
Philip Eddie collapsed in The Garret Bar and Lounge Mintlaw and customers rushed to his aid and gave him the kiss of life.
Paramedics arrived and took him out of the bar, treating him in the back of an ambulance but, despite their best efforts, they were unable to save him.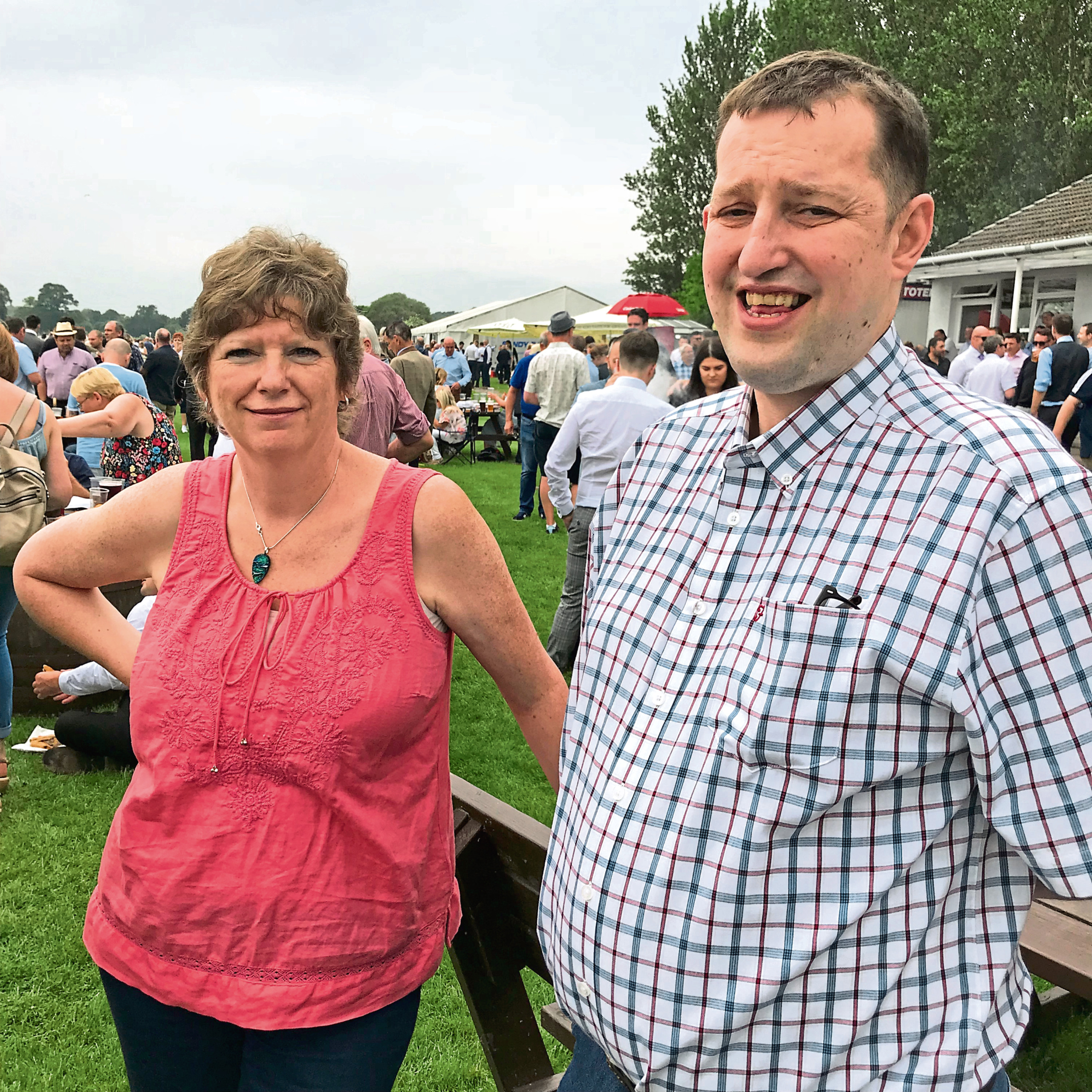 The 41-year-old's death was related to complications arising from myotonic dystrophy – a genetic condition that weakens the muscles over time.
More than 400 people attended Philip's funeral at Fraserburgh Old Parish Church last Friday and his mum Linda said she was extremely proud of Philip.
"The turnout at his funeral was an indication of just how popular he was," said Linda, 64.
She added: "He ran the bar for eight years and always liked to enjoy a joke with everyone, and was always on the wind up. He took delight in winding people up but that's just the way he was.
"He was a very happy-go-lucky guy. I am extremely proud of him.
"He had always dreamed of going down to Manchester United's ground to see them play. We were hoping to surprise him with a trip later on this year."
Philip attended Pitfour School and then Mintlaw Academy and was a keen footballer in his early years, playing for Mintlaw Boys' Club, Mintlaw FC and Mintlaw United.
However, he suffered a major setback aged 19 when he crashed his car into a tree near Fraserburgh.
An off-duty police officer found Philip, who was placed on life support at Aberdeen Royal Infirmary while he was treated for a collapsed lung. During his recovery, Philip was diagnosed with myotonic dystrophy.
Linda said: "He had had myotonic dystrophy since birth but hadn't been diagnosed before the crash. Philip had experienced blackouts but nobody knew why until then.
"He was fitted with a pacemaker, which helped him, but we knew the condition would limit his life. Philip endured a lot of misfortune but was very resilient. His brother Steven died aged 17 so we have dealt with a lot of tragedy together."
It was because of that collision that Philip earned his nickname – Ghost.
Linda said: "After the crash he walked into the pub, and one of regulars said 'you look like a ghost' and the name just stuck."
Linda said on the day Philip died – March 24 – he had been at the pub and in good spirits.
"He was bouncing and in a great mood. The Scotland game was on and everything was OK," said Linda.
---
---
She added: "He was going to leave and was just opening the door when he fell to the ground.
"I am so grateful to those who gave him mouth to mouth and CPR in the pub and tried to save him. They responded really quickly and I called for an ambulance."
A post-mortem examination concluded Philip died of complications related to his myotonic dystrophy, though Linda said that does not tally with his high spirits on the day.
She added: "We as a family are trying to remember the good times. He visited the USA with his dad at one point and his condition didn't stop him from living his life.
"Nothing got him down and he was always upbeat. He was my wonderful, smiling boy."
Those attending Philip's funeral donated a total of £2,000, which Linda wants to put to myotonic dystrophy research.
Philip also leaves dad Arthur, 73, stepdad Colin, 67, sister Adele and brother Martin, 34.