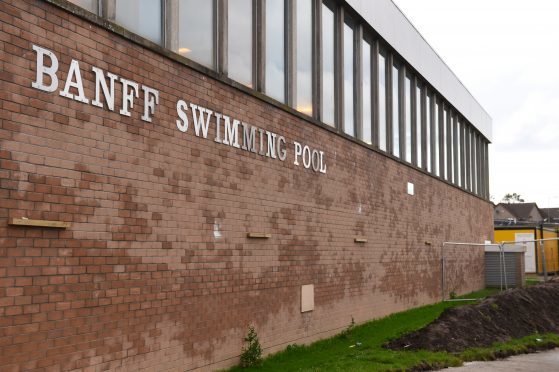 A petition has been launched in a bid to improve facilities at a North-east swimming pool.
The petition, which has been signed more than 250 times since it was created last Tuesday has blasted the viewing area at Banff Swimming Pool as "totally inadequate".
Parents are stopped from sitting at the poolside – as staff have said it distracts the children. They are only allowed to sit by the pool at the start and end of a block of lessons.
Instead, a group of often around 30 people are crammed into the viewing area, which only has room for around 10 to 15 people.
Fiona Cook, of Macduff, created the petition in a bid to persuade Banff swimming pool to change its policy.
Her two children, Samuel, 9, and Sophie, 6, attend the lessons on a weekly basis.
She said: "We can't see a thing. A couple of weeks ago everyone just looked so frustrated with it. I just thought why are we putting up with it?"
With the rising cost of swimming lessons, the 40-year-old said that if parents are being asked to pay more, they'd like to be able to see their child learn. She said: "The whole issue with it is not being able to see what they are doing. If you can't see what they are learning, how are you supposed to help them at home? You're relying on what a five or six-year-old is telling you.
"Other pools in Aberdeenshire allow parents to sit poolside to watch lessons and Banff should be the same."
An Aberdeenshire Council spokeswoman said: "There are some pools in Aberdeenshire where seating areas are available at the side of the pool but where specific alternatives are available we encourage parents to use those. This is to make sure the quality of the swimming lessons the students receive is not compromised by them becoming distracted by viewers.
"We do give parents the chance to view from the poolside at the start of a block of lessons, particularly if their children are beginners, and they are also welcome to view from there at the end of the block so they can join in the celebrations as their child progresses to the next level."
The petition can be signed at http://bit.ly/2AScuVq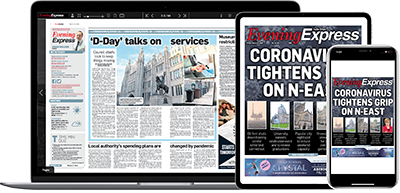 Help support quality local journalism … become a digital subscriber to the Evening Express
For as little as £5.99 a month you can access all of our content, including Premium articles.
Subscribe